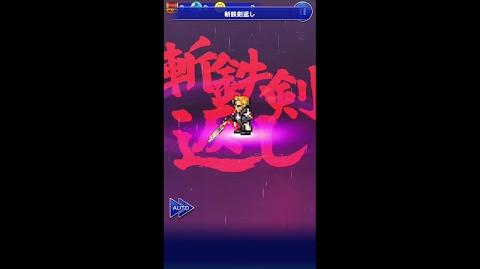 Zantetsuken Reverse (斬鉄剣返し, Zantetsuken Gaeshi?, lit. Slashing Iron Sword Return) is a recurring ability in the series. It is a Limit Break used exclusively by Seifer Almasy, and originates from Final Fantasy VIII where he uses it as a counter to Odin's Zantetsuken.
Appearances
Edit
Zantetsuken Reverse is a Limit Break used by Seifer only in the last boss fight with him at Lunatic Pandora. It is used at the start of the battle if the player has obtained Odin. This lets the player recruit Gilgamesh, who inherits Odin's sword.
Zantetsuken Reverse is an enemy ability used in the final boss fight with Seifer at Lunatic Pandora, which inflicts massive non-elemental physical damage to the party if they summon Odin against him.
Community content is available under
CC-BY-SA
unless otherwise noted.