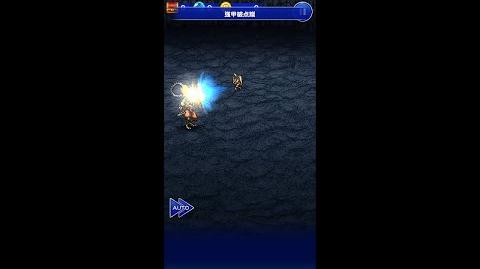 Whip Kick (強甲破点蹴, Kyōkō Hatenshū?, lit. Strong Shell Breaking Point Kick) is a recurring ability in the series. It is a Quickening for Fran.
Appearances
Edit
Whip Kick is the level 2 Quickening for Fran. As with all level 2 Quickenings, it deals damage equal to a random number between 1 and 140 multiplied by Fran's Strength, and costs one Mist Charge to execute.
Etymology
Edit
Chet Jastremski and James Counsilman invented the "whip kick" to replace the frog kick, previously used in the breaststroke. The whip kick minimized drag and accentuated Jastremski's very powerful shoulders and upper arms.