If you confused and missing what the certain keyword you want, I suggest you go to Index to find it.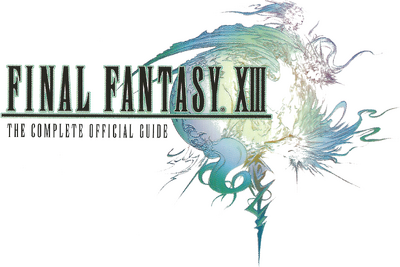 Hello FF fans! This is your humble guide SNN95. This guide and walkthrough is base on my reading and playing. Maybe I miss some points, but I honor some changes but with my permission :D
But first English is not my native tongue FYI. And I will not go in details for some parts for example "Crystarium" or "Paradigm" because you can read them in main article. But I will provide the data only for you to easy access the info by hover or tap on specific term. Well, without further a do, get your spoiler seat belt fasten and enjoy my FFXIII guide train. ;D If you stay tuned long enough, you will get the secret from me for FFXIII.
You can navigates all my guides by clicking the links down below or the navigation tab at your right.
Chapter 3

Chapter 4

Chapter 5

Chapter 6

Chapter 7

Chapter 8

Chapter 9

Chapter 10

Chapter 11

Chapter 12

Chapter 13

Side Quests
Advanced Combat

Power-leveling

Paradigm

Crystarium

Character Development

Role-based Abilities

Techniques

Synthesized Abilities

Eidolons
Classification

Feral Creatures

Pulse Automata
Extras
Side-quests

Trophies & Achievements

Secrets
Index