Yo, Cadena celestial que corta la luna, he decidido hacer esta pagina en español porque estoy tan emocionado de que por fin termino hoy el capitulo 1 de esta guia, bueno, empecemos esta pagina.
Zalbaag, the bastard and his soldiers find Gragoroth threating them by killing her, Ramza and Delita enter in that moment, Zalbaag orders the bastard to kill Tietra, the bastard because doesn't a will, do it and kill Tietra and later he does the same thing with Gragoroth. Zalbaag leave the place and Delita goes berserk and is decide to kill the bastard, let's give him his wish. FINALLY!!!! A reason to kill the bastard!!!, is not like a needed one but apparently the game does. This is my hardest level in chapter 1 so when I was pissed off, lost 5 battles against that bastard, I used all of my patience and made Ramza learn the DARK KNIGHT job!! Actually Ramza in this battle has the highest level: Level 50, actually you may think it's retarted but I'm pissed off.
Battle Number: 10
Partings
Location
Zieken Fortress
Foes
The bastard, 3 Knights, 2 Black Mages
Allies
Delita
Formation

  Front
X X X X .  |  . X X X X
X X X X .  |  . X X X X
. X X X .  |  . X X X . 
. . . X .  |  . X . . .
                Front


Objective
Defeat the bastard (finally!!!)
Terrain
Snow, Man-made
Geomancy
Snowstorm, Tremor
Difficulty
Hard
Recommended Level
Level 9
Enemies
[
]
The bastard
Knightslayer
Round Shield
Barbut
Chainmail
Power Gauntlet
Arts of War
'
Auto-Potion
Equip Crossbows
Move +1




Victor
Iron Sword
Bronze Shield
Iron Helm
Silken Robe
none
Arts of War
Items
'
Defend
'




Chamberlain
Iron Sword
Bronze Shield
Iron Helm
Hempen Robe
none
Arts of War
Fundaments
Parry
Reequip
'




Hamon
Iron Sword
Bronze Shield
Iron Helm
Hempen Robe
none
Arts of War
'
'
Reequip
'




Anys
Thunder Rod
none
Red Hood
Silken Robe
none
Black Magicks
'
'
Reequip
'




Aelina
Ice Rod
none
Red Hood
Silken Robe
none
Black Magicks
White Magicks
'
Reequip
'



Strategy
[
]
In this battle you have to make two teams, one with Ramza and Delita and other with two Generics, bring a Black Mage in the first team, bring in the second team any unit that you want, I suggest a Archer and a Knight, but It's up to you.
Delita should stay as a Archer/Chemist and he will focus on attacking the bastard, turn Ramza into a Monk so he can dealt high damage to the enemy. Now we talk about the enemy: The bastard has the Knight job with a Crossbow, so he can destroy your equipment from long distance and he also has the Reaction Ability "Auto-Potion", everytime you attack him, the bastard will 30 points of HP per attack, so try to make more than 30 of damage. The three Knights have a high power attack and it's attacks can easily kill your light units, so try to bring a healer in the second team. The big threat of the fight: those ultra-powerful Black Mages, since I was a kid, they where screwing with me in this game and they still do it, those Black Magics can kill even your heavy units with ease but remember: They are very weak to attacks, Ramza's attacks as a Monk can destroy those two tiny Mages.
Try to defeat all the enemies first and later focus on the bastard, he won't stand chance alone, even with Auto-Potion. FINALLY!!!!YOU ARE DEAD!!!!HAHAHAHAHAHAHAHA!!!!!!, sorry for that, I was too happy for this moment.
After Battle
[
]
After the battle ends, a big explosion happens thanks to our friend Gragoroth who wants to sends us to hell.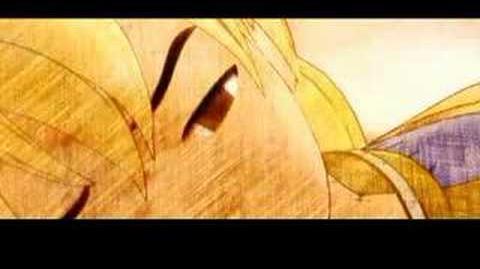 After losing his best friend, his family and everything, Ramza has no choice but to flee from the fortress, now as a traitor of House Beoulve, he change his name to Ramza Lugria and joins a group of mercenaries leading by a Fell Knight, Goffard Gafgarion...