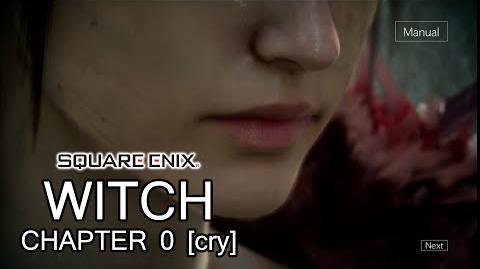 WITCH - Chapter 0 [cry] is a tech demo revealed at 2015 Microsoft BUILD event, showing how the future video games will look like on DirectX 12. The tech demo was directed by Hajime Tabata and runs on Microsoft Windows 10 with the combined power of four Nvidia Titan X (GTX) graphics cards.
Agni from Agni's Philosophy returns as the sole character of this demo. The tech demo allows the presenter from Microsoft, Steve Guggenheimer, to change camera angles freely and also be able to adjust lighting effects while watching the demo.
Each scene in the demo comprised of over 63 million polygons, six to twelve times more than the capabilities of DirectX 11.[1] The demo was run full native 4K, but the team needed multiple cards and have data transfer going on between those cards over SLI; with a bottleneck there that causes problems. To overcome that the developers want to go with one card eliminating the data transfer calculations. This information was used for development of Final Fantasy XV, where even with the richest environment possible only needs one reasonably high level card to drive it.[2]
References
[
]