Line 50:
Line 50:
 
 
 

Best regards, [[User:Raylan13|<b>Raylan13</b>]]<helper /> ([[User talk:Raylan13|<font size="1">talk</font>]]) 18:35, July 22, 2013 (UTC)

 

Best regards, [[User:Raylan13|<b>Raylan13</b>]]<helper /> ([[User talk:Raylan13|<font size="1">talk</font>]]) 18:35, July 22, 2013 (UTC)

 
+

{{TA|00:41, July 23, 2013 (UTC)|For a quick response, I think our coverage will most likely be similar to what we have done for the ''[[Final Fantasy XI]]''. Unless we have a lot more editors here who are actively playing the game, the most we can and should be able to reasonably cover is the 'outside looking in' perspective, rather than a comprehensive everything page, like most of our other coverage seems to be.

 
+
 
+

I do see that some of our editors have already jumped over there to at least set themselves up a little. I know there is also the [http://finalfantasyxiv.wikia.com/wiki/Finalfantasyxiv_Wiki other wikia page] which redirects from ffxivclopedia.com. I assume that there will be some interest from the ffxiclopedia.org user base, and unless something as changed, they are also affiliated with wikia, right?

 
+
 
+

I will try to get together the people on here who are intending to play the game, and establish a consensus for what our goal is in terms of coverage here if you want to check back with us next Wednesday, perhaps, 7/31?}}
---
Revision as of 00:41, 23 July 2013
T A C T I C A N G E L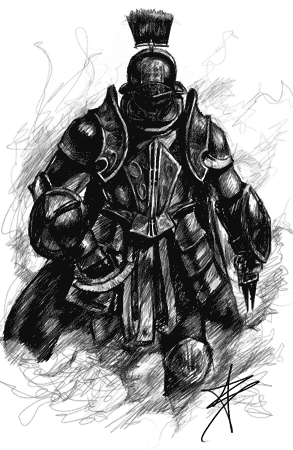 T A L K - A R C H I V E S
---
---

Please feel free to leave questions, comments, or concerns below. I am around the Wiki at least a few times each week. If you need immediate assistance (like if there is something akin to a 'Wikimergency!'), the best place to get immediate assistance is [the IRC Channel, Channel #Wikia-FF]. You are bound to find a member of our staff, or potentially even me.
If you have questions about how things can be done, please consult the FAQ to see if its listed there, first. I mention this because it is not possible for me to immediately answer all questions. Also, if you leave a note, please try to sign your post.
As a general rule, if you post a message on this page, the answer will also be left on this page.
Talk
...
Staff Discussion
Hi there TA. What with the Staff Discussion 2013 forum being protected several days ago as our decided time limit for nominations had passed, us at the IRC wondered earlier when you might next be available to offer your thoughts and decide ultimately who gets the honours this year. Sorry to bother you. Tia-Lewise

21:16, July 18, 2013 (UTC)
TacticAngel TALK
00:04, July 19, 2013 (UTC)
You are no bother, Tia. I was going to look at it the other day, but I wanted to do somethings with the Staff Page, particularly in the admin and moderator sections to make it a little more obvious who was presently around and who is not, but I had some things I had to attend to the last time I was in IRC.
In case you haven't seen...
There is a forum with members of the community voicing displeasure over alleged disregard for the democratic process during the staff promotions. I just want to make sure you've seen this and are aware of the situation before this is taken anywhere. JBed (talk) 13:22, July 21, 2013 (UTC)
FFXIV Content Location
Hi TacticAngel!
I wanted to post a quick question for the administrators here about the content of Final Fantasy XIV, so if you could share this also with members of the team that weren't directly contacted, it would be much appreciated :)
Obviously all of you are much more knowledgeable about the game series than I am, so I'd like your opinion on where the content for the game should be placed and where best it would benefit the players:
On the this wiki
On a specific FFXIV wiki
If the second, would you be willing to assist in revamping the existing FFXIV wiki?
Thanks for your time and input!
Best regards, Raylan13 (talk) 18:35, July 22, 2013 (UTC)
TacticAngel TALK
00:41, July 23, 2013 (UTC)
For a quick response, I think our coverage will most likely be similar to what we have done for the Final Fantasy XI. Unless we have a lot more editors here who are actively playing the game, the most we can and should be able to reasonably cover is the 'outside looking in' perspective, rather than a comprehensive everything page, like most of our other coverage seems to be.

I do see that some of our editors have already jumped over there to at least set themselves up a little. I know there is also the other wikia page which redirects from ffxivclopedia.com. I assume that there will be some interest from the ffxiclopedia.org user base, and unless something as changed, they are also affiliated with wikia, right?

I will try to get together the people on here who are intending to play the game, and establish a consensus for what our goal is in terms of coverage here if you want to check back with us next Wednesday, perhaps, 7/31?
Community content is available under
CC-BY-SA
unless otherwise noted.