"I have awaited this - the day you would come..."
Welcome to the Final Fantasy Wiki!
We hope you will enjoy your stay here and help improve the Wiki -- all your help will be greatly appreciated! First off, why don't you try looking though these links as a guide to get started around here.

Before you start editing, read this FAQ to learn how to properly edit articles, upload images or personalize your userpage.
It also contains other nifty advice that sets our wiki apart from any other!
If you would like to experiment and do test editing, try them at our very own sandbox.
When you're ready to start editing, there's plenty of articles that need work located here.
If you're having trouble with coding (adding images, tables, etc.), then check out the Help Portal.
If you have any questions regarding the wiki, ask one of these guys 'n' gals or any of our prominent users.
Your userpage is a great place to tell about yourself! If you want additional tips, please refer to our userpage guide.
Bienvenido! ---- TenzaZangetsu 23 September 2009 (UTC)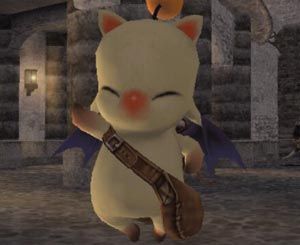 The Archives
---
Mafia IV needs your voice
Edit
Mafia Troubles
Edit
Hey Bond!
     I am creatin a game and was wondering how many characters to put into it. Suggestions?
                                                                       --Vaan008 15:06, March 15, 2011 (UTC)
                                P.S. 
                               The name is Death Without Honor

Talk bubble help
Edit
Hey, I didn't know where to type questions about how things work. I'm trying to make a talk bubble template and don't know how to make sure that the time and text are variables. Can u help? Sry if it's a noob queston... Cunno 13:16, March 29, 2011 (UTC)
Thanks a lot! I actually did make a template but I couldn't find out how to make them variables... :P I'll probably come to you for help again sometime. Hope you can tolerate me! :) P.S. As I said on my homepage, I would really like to take part in the mafia page sometime, I just want to learn how to do everything first. Thanks again! Cunno 13:53, March 29, 2011 (UTC)
Image upload
Edit
Hi I'm trying to upload an English version of a screenshot but it's not coming up properly http://finalfantasy.wikia.com/wiki/File:Virtual-system.jpg .--BurstDragon 14:04, March 30, 2011 (UTC)
VIP Membership
Edit
Welcome back!
Edit
I made a few minor tweaks to Phoenix while you were gone. Pretty sure I changed some of the numbers around and I know for sure I changed the description to mention that elemental effects stack on him, unlike other units in FF13, which can only have one. Also, I switched out his "Rebirth Flame" for regular "Arise."
Mind you, if you like the original version better, by all means keep it. I just thought it would be good to tell you about it in case you prefer the new one.
Also, I moved the Eidolons to a new page: User:Bluestarultor/Eidolons. I have a link to it at the top of my sandbox, but I figured I'd also let you know about it since you linked back to me. ;)
Gosh, look at me going on about all the stuff I did! XD We'll have to meet up on the IRC so you can fill everyone in on what you've been up to! Bluestarultor

BSA 17:41, April 4, 2011 (UTC)
If you need help with coding...
Edit
I can probably help. I haven't seen boss boxes used by other people, really, but I do have my own set up here and we can work from there if it's what you're looking for. Or, if not, I'm getting good enough with wiki coding that I can help you fix up something better. Bluestarultor

BSA 15:32, April 6, 2011 (UTC)
Thanks for the offer. I'm looking around different walkthroughs right now to see what sort of box coding is out there, but if I need help I'll definately ask. It's funny because though I'm setting all this stuff up now, it may actually be a couple months before I start this. Anway, thanks again for the offer and if I need help or have questions, you'll be hearing from me. Bond em7 15:37, April 6, 2011 (UTC)
Hey, no problem. I just figured since you were asking people doing walkthroughs for help I'd toss my two cents in. Admittedly mine isn't exactly that far and I haven't worked on it much, but hey, first to do FF2 for the PS. ;) Bluestarultor

BSA 15:41, April 6, 2011 (UTC)
FEC Award
Edit
FEC Silver Award
This is to certify that Bond em7 has voted in at
least 20 fights in the

Flan's Elbow Colosseum
If I haven't miscounted, you've voted in 21 fights so far -- Sorceror Nobody 

17:00, April 30, 2011 (UTC)
Haven't seen you for a while
Edit
It's been about a month since your last edit, and... well, I know you've been busy, but we've kind of gone past the stated "couple of weeks", and you do say that you don't mind us nudging you for Mafia. So, yeah, if you've hit some kind of complication or delay or something, no worries -- Sorceror Nobody 

20:43, August 23, 2011 (UTC)
No problem. Hope I haven't been slowing things down too much. I'll check all the mafia games and try to post today, or at the latest tomorrow. Bond em7 19:50, August 24, 2011 (UTC)
Walkthroughs
Edit
Walkthrough:Final Fantasy VIII/Bond has been untouched in months and barely got off the ground. Should it be deleted? C A T U S E21:47, December 23, 2011 (UTC)
No prob, I thought you'd left the Wiki (sorry). SO many people abandon their walkthroughs — there are some that were last edited in 2008 and are nothing but a TOC. C A T U S E18:11, December 24, 2011 (UTC)
Hello Mr Bond (I so couldn't resist). I know you're busy and all, but if you get any time from your busy schedule, can you visit my arena? (Click the Tifa picture). I also wish you good luck (for your future) SidVI
15:46, January 28, 2012 (UTC)
Sorceror l'Cie Commendation
Edit
Sorceror l'Cie Commendation

Sorceror l'Cie for 1 year

For one or more achievements relating to their status as one of

S

o

r

c

e

r

o

r

N

o

b

o

d

y

's l'Cie, this user has been commended on their service.

Good work, Bond em7!
Late commendation is late but better than not at all --

14:36, February 1, 2012 (UTC)
Welcome Back(?)
Edit
Could i atleast make my case? --Bill O´Reilly :U (talk) 21:58, February 10, 2015 (UTC)
Well, we don't allow ban appeals for other sites here, so no. --

Some

Color

Mage

~ (Talk) 22:06, February 10, 2015 (UTC)
Walkthrough deletions
Edit
Hi, we are going through and removing walkthroughs that appear to be unfinished or abandoned. We have identified the following of your walkthroughs as abandoned:
If you wish to keep these walkthroughs, please edit them or move them to your userspace within the next two weeks. If you wish to move your walkthrough to userspace and do not know how, feel free to contact the staff for assistance.
-- Some Color Mage ~ (Talk) 23:24, January 30, 2016 (UTC)
Community content is available under
CC-BY-SA
unless otherwise noted.