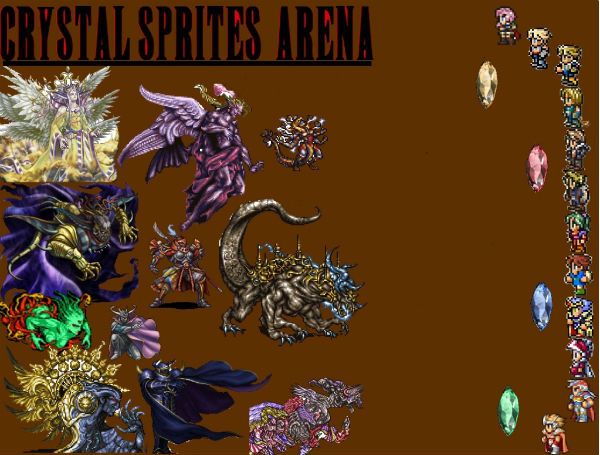 WELCOME TO THE CRYSTAL SPRITES ARENA!

Tetraninja321

 - You! You were sealed in that tomb 1000-years ago!

TALK

- 11:38, July 21, 2012 (UTC)

You shall be welcomed to vote for your favorite character or something else.

You may vote once per fight.
Sign your votes with: ~~~~.
Don't move other peoples votes.
To nominate go here.
Please don't vote if you're not loged in.
I won't re do the template for every week, because it takes too much time.
Affiliates
Edit
WINNER!
Undecided
This time around we have two Chaos canditates. To vote for Vince call or text 0010110100. To vote for Garly call or text 1101001011. Vince told me he has this weird Materia within him. Garly told me that he's gonna knock you all down.
WINNER!
Undecided

Arc of Comments

Edit
Community content is available under
CC-BY-SA
unless otherwise noted.