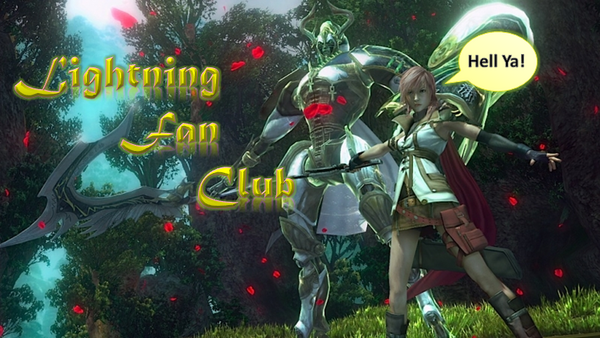 ---
Welcome to the Lightning Fan Club. This fan club is dedicated to one of the greatest Final Fantasy characters that has ever been created. Since you're here, you must love

Lightning

just as much as we do. Feel free to leave a message on the talk page if you want to join!
Random Lightning Quote of the Moment
We live to make the impossible possible! That is our Focus!
―Lightning to Orphan, FFXIII
Members
[
]
Userbox & Certificate
[
]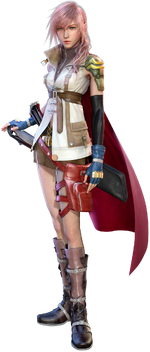 Members who join the club get this userbox and certificate to show off their Lightning pride!
"It flashes bright, then fades away...It can't protect, it only destroys."
This certificate validates that this user is proud to be a member of the Lightning Fan Club, which means that this user is completely badass, just like Lightning herself!
Also, this user is fond of punching people in the face, especially if their name has something to do with Snow.
Featured Media
[
]
XIII-2 Related News
Final Fantasy XIII-2 is getting another special broadcast in Japan, just a day before the game's release. It will, again, be hosted by Masashi Ebara, Sazh's voice actor. You can expect new footage, interviews and more. You can read more and check out the commercial for it here.
Photo of the Week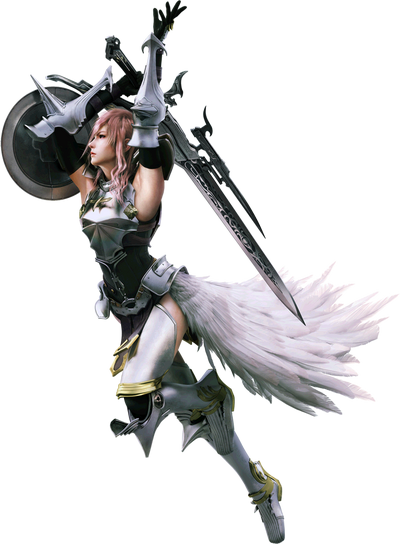 Lightning's brand new Final Fantasy XIII-2 render. The feathers, they're so fluffy!!
Video of the Week
<youtube>http://www.youtube.com/watch?v=QigrZ1H-TTs&list=FLx0PR_HE6y5AdFHiY8ISWlw&index=5&feature=plpp_video</youtube>
WARNING: EXPLICIT LANGUAGE
This video is extremely funny and very well edited. There's a lot of language, just warning y'all, in case if you're sensitive. 3:20 is our favorite part. XD
Lightning Colosseum
[
]
Stop by LegendAqua's Lightning Colosseum and vote for your favorites.
Gallery
[
]
;Lightning