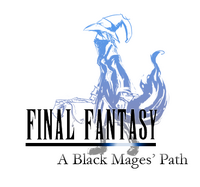 Hey! I've been inactive for a while and FINALLY I'm back!
Name
Pure-Moneo
Kana
プー モニョ
Romaji
Pū Monyo
A.K.A
"Moneo", "Death-Moneo", "Mon", "Monika".
Job Class
Red Mage, Black Mage
Hometown
Vilnius, Lithuania
Date of Birth
1994 - August - 18
Weapon
Sword, Staff
Summons
Ifrit, Bahamut, Odin
Limit Breaks
Were-Beast, Night Hunter, Silent Death
Oh... Uhm... I'm basically a girl from Lithuania who loves drawing and has a passion for video games. I also play the guitar.
| | |
| --- | --- |
| | This user is a Leo. |

| | |
| --- | --- |
| esol | This user is NOT a native speaker of English, using English as a Second Language. |

| | |
| --- | --- |
| | This user is of the Water element. |




Uwee hee! Come to the Colosseum and vote on this week's fight:
CONGRATS TO THE CHAMPION, GILGAMESH!
Come on in and check out the Final Fantasy Art Arena!
Final Fantasy
Edit
Final Fantasy IV: Can't... Beat... Dark Dragon!
Final Fantasy VI: Landed with the Airship after the Opera Scene.
Final Fantasy VII: On Hold - CD 3, In the Northern Cave.
Final Fantasy VIII: CD 2, Underground Balamb Garden-thing.
Final Fantasy IX: CD 4.

Other Games
Edit
I also play various other games. I'm actually a gamer, not a casual one, to be exact, I'm more of a hardcore gamer, really. I really enjoy fast-paced FPS'es (or TPS'es) with great flowing controls and fun gameplay. I also really enjoy good MMORPG's, though it's hard to me to find one which I would play rather often, it also depends how the players interact with me and other players. Oh and I really like fighting games, I'm quite pro at them. And yes, I have played some of the Legend of Zelda games, didn't finish any of those games, though, Legend of Zelda, A Link to The Past, Ocarina of Time and Majora's Mask.
| | |
| --- | --- |
| | This user supports Sony. |
Non-Final Fantasy Games I Really Like
Edit
Team Fortress 2

Quake Live

GunZ

Half-Life 2 (and the episodes)

Warcraft 3 and Warcraft 3: The Frozen Throne

World of Warcraft

Tekken series

Crash Bandicoot series on the PlayStation (except Crash Bash), and finished them all (except Crash Bash, again)

Spyro the Dragon series on the PlayStation (finished the first game 100%)

Bloody Roar 2

Legend of Zelda series (Ocarina of Time and Majora's Mask mainly)

Metroid series (played Super Metroid and Metroid Fusion so far. Finished Metroid Fusion, not 100% though)
Street Fighter series (Alpha series mainly)
I have a hobby of the Warhammer 40,000 table-top game. Planning to buy some Warhammer Fantasy figurines too.
Warhammer 40,000 Armies I Have
Edit
Eldars (main army)

Tyranids (lesser army)

Dark Eldars (not playing with them and collecting them anymore, never really liked them anyway, got them in a WH40K Box Set.)

Warhammer Fantasy Armies I'm Planning To Get
Edit
Well, I'm a HUGE fan of The Stranglers, love them to death. Been listening to them since I was a baby. '70s Punk-Rock rules. I also love J.J. Burnel's, Hugh Cornwell's music (both were/are in The Stranglers). Besides The Stranglers I also like Hot Chip, Franz Ferdinand, Siouxsie and The Banshees, Iron Maiden, Sonata Arctica. In short, Punk-Rock, Rock, Alternative, Indie, Gothic, Metal, Power Metal.
300px <youtube width="300" height="200">HxraKrBsMyU</youtube>

<youtube width="300" height="200">IzU0yq6Hq6k</youtube> <youtube width="300" height="200">ZIlLfbBSHIM</youtube>



Talk Bubbles
Edit
Pure-Moneo

 - Um...

TALK

- 12:22, 21 April 2009 (UTC)

My very first talk bubble!
Special thanks for Werefang for helping me out with the talk bubble!


Pure-Moneo

 - "I find this rain quite pleasant. It feels as
though raindrops are blessing our victory..."

TALK

- 11:41, 6 May 2009 (UTC)

My second talk bubble, Kuja theme.
Community content is available under
CC-BY-SA
unless otherwise noted.