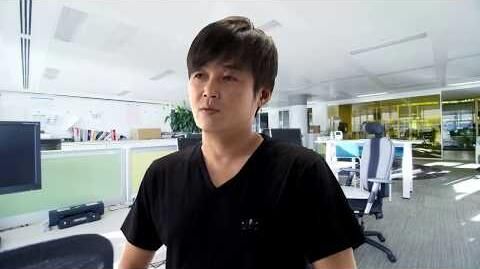 Monterossa
Status
Toriyama l'Cie
Focus

Destroy Final Fantasy XV and save the Fabula Nova Crystallis.
Defeat Tetsuya Nomura and save the Final Fantasy series.

Home
East Asia
Date of Birth
August 22nd
Job
Translator
Web Developer
Weapon
Katana, Bare-hands
Overdrive
Boston Crab
Special Abilities
Eyes of Etro - Can see panty shots in video games and capture screenshots with high speed.
Userboxes












Told ya. Nomura would butcher your beloved FFVII.
Sen no Kiseki III
Seiken Densetsu 3
Atelier Ayesha
Atelier Ryza
Biohazard RE:2
Tales of Hearts R
Rockman X Anniversary Collection
Blue Reflection
Sword Art Online: Fatal Bullet
Atelier Escha & Logy Plus
The Legend of Heroes: Trails of Cold Steel II
Nier Automata
The Legend of Heroes: Trails of Cold Steel
Atelier Ayesha Plus
Final Fantasy XIII-2 (PC)
Final Fantasy VI (PC)
Grand Theft Auto V
Atelier Meruru Plus
Assassin's Creed II
Mega Man 1/2/3/4
The Legend of Heroes: Trails in the Sky
Atelier Totori Plus
Atelier Rorona Plus
Hyperdimension Neptunia Re;Birth 1
Final Fantasy XIII (PC)
To Love-Ru Darkness: Battle Ecstasy
Biohazard 6
Biohazard 4 HD
Tactics Ogre: Let's Us Cling Together
Final Fantasy V (iOS)
Final Fantasy VII (PC)
Final Fantasy X International
My FFXIV character
"This is my story."
"I don't like your plan. It sucks."
"Whatever."
"But I want everything."
"Not interested."
Monster of the Deep: Final Fantasy XV
Platinum Demo Final Fantasy XV
Brotherhood Final Fantasy XV
Kings' Glaive
King's Knight
Justice Monster whatever
The Kingdom Hearts series
The Bouncer
Musashi 2
Completed Final Fantasy Games
[
edit
|
edit source
]
Community content is available under
CC-BY-SA
unless otherwise noted.