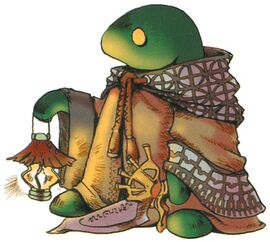 Hell-o, and welcome to my userpage! I'm a Finnish FF-fan, and I've been playing Final Fantasies since I was 10 and I've now bought almost every FF-game, and have enjoyed every single one. Altough some games haven't been as good as others, (I LOVE Final Fantasy IX!) I have still liked all of them.
I had a youtube-account with this name too, which I used to upload mainly glitches and other stuff from Final Fantasy and others, but somehow youtube managed to destroy it and every single video I had uploaded. It's a shame as I had some of them linked here and now there are dead youtube-links, which is all my (and youtube's) fault. However, I made another user, Mistertonberry2, and now I'm planning to reupload some of my videos. I'll change the links when I've done some.
Community content is available under
CC-BY-SA
unless otherwise noted.