IT'S LESS THAN A WEEK TO POST YOUR COSTUMES! ACTIVATE YOUR SUPER-DUPER-CHOCOMAZING BRAIN AND START WORKING!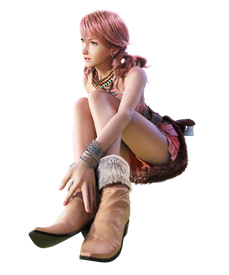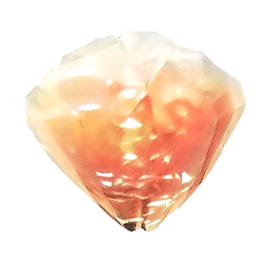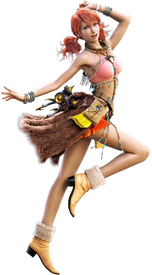 We are very happy to announce the Vanille FaNClub's first contest! As we all know, Square Enix is currently concentrating on downloadable content for Final Fantasy XIII-2 and, in the past, SE considered the inclusion of downloadable content for its predecessor, Final Fantasy XIII.
Now, the point...
Make your vanilla-sweet costume for "the Red Hot Sweetheart"! Yep, that's right! If Final Fantasy XIII had received downloadable content, they would possibly make character outfits, so Vanille would surely get one or two. So get yourself together and blow your mind with designs and ideas!
Submissions are to be submitted between April 26th, 2012 (Thursday) and May 27th, 2012 (Sunday). Submissions not be submitted within the time limit will not be included within the scope of grading.
Between May 28th, 2012 (Monday) and May 30th, 2012 (Wednesday) a committee consisting of at least me will judge the works.
On May 31st, 2012 (Thursday) the results will be announced.
Currently, we allow for up to three costumes to be published per contestant. Please note that once you submit your outfit(s) you cannot back off, and the costumes will be judged collectively rather than separately.
Note: Please note that these are not final, and may change over time.
The comittee will judge the costumes per few 'types':
Type
Description
Points
Idea
Points are awarded for the idea, like making Vanille wear pink gloves.
6
Technique
Points are awarded for the technique, like making Vanille and the aforementioned pink gloves as a 16-bit sprite, or a drawing.
6
Design
Points are awarded for the design, like making the gloves not standard and having pointy fingers.
6
Pose
Points are awarded for the pose, like having Vanille kneel.
6
Background
Points are awarded for the background, like having Vanille be on the beach, just a white/transparent background.
6
Total Points
30
We think that making a good costume and having it receive the top mark is good enough, but if you have any suggestions for the awards, feel free to post them on this page's talk page.
Current propositions:
Girls' Generation-themed costume in a sprite form (made by Kaimi; award for third place).
Final Fantasy-themed costume in a sprite form (made by Kaimi; award for second place).
Original costume in sprite form (made by Kaimi; award for first place).
Certain awards:
Each participant will receive a userbox which will mention that s/he was a contestant of the "Vanille DLC Madness," and top three participants will receive "Special Edition" userbox with image of their deviation(s).
Submissions
Edit
Note: Please follow the following submission template. Thank you!
Template:
*[https://www.google.pl/imghp?hl=pl&tab=wi "Example Outfit"] by ~~~~
"Example Outfit" is a name for the costume, duh!
Community content is available under
CC-BY-SA
unless otherwise noted.