Howdy, welcome to my user page! Not a whole lot here, but lemme tell you, I spent a lot of time making sure this page looked neat.
Feel free to leave a message on my talk page if you need me.
Final Fantasies I'm currently I was playing Edit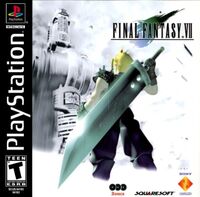 Mom ought to be proud of me, I finally beat this for the first time!
The materia system is better than the FF6's esper system

It's only a matter of time before I get through the entire compilation, I guess.
But you couldn't pay me enough to play Dirge of Cerebus
Badges of Honor!
Edit
Community content is available under
CC-BY-SA
unless otherwise noted.