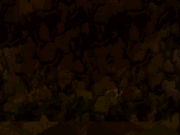 Unction is a Blue Magic spell in Final Fantasy Tactics A2: Grimoire of the Rift. It inflicts the Oil status on all units in an area, and it can be learned from the Red Marshmallow enemy. The spell costs 8 MP to cast.
Unction or anointing is the ritual act of pouring aromatic oil over a person's head or entire body. By extension, the term is also applied to related acts of sprinkling, dousing, or smearing a person or object with any perfumed oil, milk, butter, or other fat. Scented oils are used as perfumes and sharing them is an act of hospitality. Their use to introduce a divine influence or presence is recorded from the earliest times; anointing was thus used as a form of medicine, thought to rid persons and things of dangerous spirits and demons which were believed to cause disease.
Recurring enemy abilities
Community content is available under
CC-BY-SA
unless otherwise noted.