Please expand this article into a full one. The following tasks need to be completed:This request can be discussed on the associated discussion page. Remove this notice upon completion.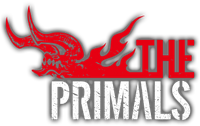 The Primals (ザ・プライマルズ?) are a band formed in 2014 by Masayoshi Soken, the sound director of Final Fantasy XIV. They cover music from XIV, the majority of which was composed by Soken, in the style of heavy metal. The band first appeared on the arrangement album, From Astral to Umbral, and released their first studio album in 2018.
The band is named after the primals, the summoned monsters of Final Fantasy XIV.
History
[
]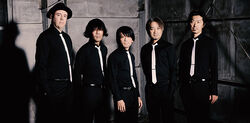 This section about an album is empty or needs to be expanded. You can help the Final Fantasy Wiki by expanding it.
Band members
[
]
Discography
[
]
Studio albums
[
]
Live albums
[
]
Appearances
[
]
External links
[
]