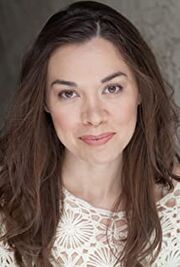 Tara Platt (born June 18, 1978) is an American voice actress.
Roles
[
]
Background
[
]
She is best known for voicing Mitsuru Kirijo and Elizabeth in Persona 3, Temari and Karura in Naruto, Edelgard von Hresvelg in Fire Emblem: Three Houses, Vert/Green Heart in Hyperdimension Neptunia, Yuri Watanabe in Marvel's Spider-Man, Lisa Yadomaru in Bleach, Ester, Subdora and Jennifer Nocturne in Ben 10: Omniverse, Zero in Drakengard 3 and Tron Bonne in Marvel vs. Capcom 3: Fate of Two Worlds.
Trivia
[
]
She is married to voice actor Yuri Lowenthal.
External links
[
]