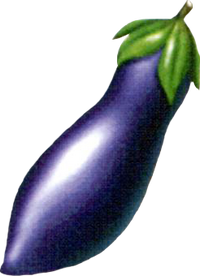 A vegetable said to be five times more delicious than gysahl greens. Can be given to a chocobo.
Tantal Greens (タンタルの野菜, Tantaru no Yasai?) is a recurring item in the series. It is often related to chocobos.
Appearances
[
]
When you want a Chocobo...

Description
Tantal Greens is an item that is used to breed chocobos, and increases stamina, speed, and intelligence. When used in battle, it recovers 100 HP to any target it's used on, and keeps a chocobo occupied for 3 turns in battle when used on a chocobo. It can be bought for 400 gil at the Chocobo Ranch.
This section about an item in Before Crisis -Final Fantasy VII- is empty or needs to be expanded. You can help the Final Fantasy Wiki by expanding it.
Tantal Greens can be given to the Angel of Valhalla to restore his health. They can be grown at the Research Camp after completing "The Old Man and the Field" sidequest. They give 40 healing points each.
Tantal Greens allow chocobo chicklings to take after their fathers. They cost 100 gil and sell for 10, and can be bought at Mi-Go in Northern Togoreth Region for 100 gil.
Tantal Greens are an item that can be used during Field Music Sequences. If player successfully calls a Chocobo, guarantees black Chocobo will appear. It is obtained randomly after completing a Music Stage.
Tantal Greens are an item that can only be used in Field Music Sequences (FMS). It is used during FMS and activated during Feature Zone. It guarantees that a good chocobo appears during the Chocobo Dash. It can be obtained randomly after completing a Music Stage.