This
talk page
is used for discussing improvements to the page
"Mist Continent"
. It is not the place for general discussion or sharing stories about the topic of this article.
When you're running around on the world map of Mist continent, it has all of these locations in the menu. Can we add all of these onto this page, as well as the Enemy Formations in these areas?  ILHI 20:16, 3 June 2009 (UTC)
I've put the location names and list of Enemies, not sure how to organise it though. Terra_Homing 19:37, 11 June 2009 (UTC)

I think I've got a better idea. Basically, in different areas of the world map are different enemies/enemy formations. In the Enemies/Enemy formations section we should have the world map locations in ===,===s and then the formations. I think that would be the best way to organise the page.  

ILHI

21:37, 11 June 2009 (UTC)
Unique Continent
Edit
Propose adding this paragraph:

It is worth noting that the Mist Continent is somewhat unique among the four continents. It is the only one with
no apparent connection to Terra, as Ipsen's Castle, the Iifa Tree, Oeilvert, the Shimmering Island, Mount Gulug
and the four elemental shrines are all on one of the other three continents, as is Kuja's Desert Palace. The Mist
Continent is also a somewhat different shape, as the other three continents have a distinctive narrow and spiky
look about them, whereas the Mist Continent is more bulky (for want of a much better word).

I think it is indeed noteworthy, but it's certainly in need of discussion before adding it

Category: Proposal
Derek Beach
Edit
Is there not a location missing in the list of enemies? To the right of King Ed Plains, there's the Derek Beach: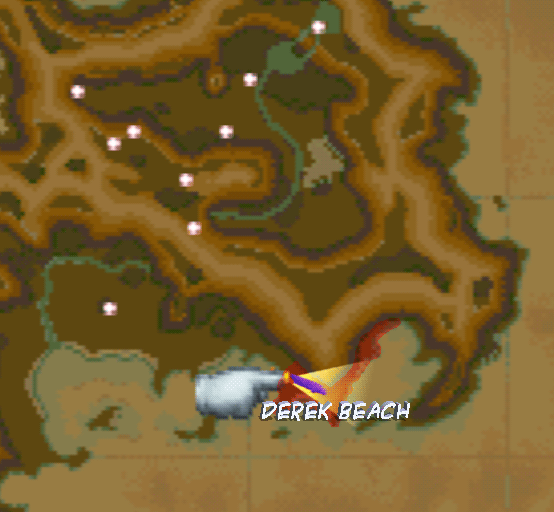 Community content is available under
CC-BY-SA
unless otherwise noted.