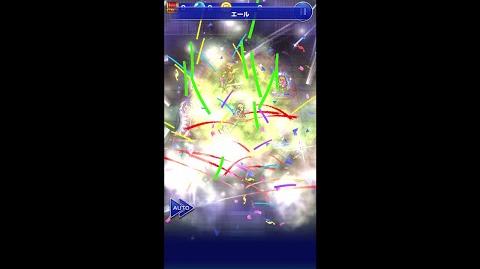 Boost an ally's Speed.

Final Fantasy Tactics description
Tailwind (エール, Ēru?, lit. Yell), also known as Yell, Ditty, and Second Wind, is a recurring ability in the series. It is an ability used primarily by Ramza Beoulve, which generally increases stats.
Appearances
Edit
Tailwind is an ability of the Squire class, unique to Ramza only and learned for 200 JP. It increases one ally's Speed within a range of 3 and activates immediately upon being selected.
Ditty is the starting ability of the Bard class. At the cost of 2 AP, the user will raise the party's Attack and Magic for three turns.

Boost ATK and MAG for one ally.

Description
Second Wind is an ability exclusive to Ramza. The skill costs 12 MP and allows Ramza to increase by 50% one ally's ATK and MAG for the duration of three turns.
Currently, in the Global version, Second Wind is an exclusive materia that was obtainable during the Orbonne Monastery Vaults event, by purchasing it from King Mog's reward shop at the Farplane; its cost was 6000 auracite shards. In the Japanese version, however, the skill is naturally learned by "Mercenary Ramza" at level 1 (5★), as his starting ability.
Etymology
Edit
A tailwind is a wind that blows in the direction of travel of an object, while a headwind blows against the direction of travel. A tailwind increases the object's speed and reduces the time required to reach its destination, while a headwind has the opposite effect. Tailwinds and headwinds are commonly measured in relation to the speed of vehicles—commonly air and watercraft, as well as in running events—particularly sprints.
Community content is available under
CC-BY-SA
unless otherwise noted.