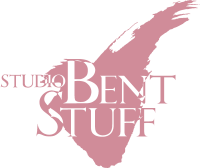 Studio BentStuff (スタジオベントスタッフ, Sutajio BentoSutaffu?) is a Japanese book editor that has planned, written, and edited many of the Ultimania series books by Square Enix. Studio BentStuff wrote the first Ultimania book for Final Fantasy VIII in 1999, though the company had been contracted to write various Kaitai Shinsho guides for Square games published by Famitsu including the Final Fantasy VII Kaitai Shinsho The Complete. Since then, Ultimania books have been published for every major Final Fantasy title.
Studio BentStuff formed in 1989 from people who worked at MyCom Basic Magazine (マイコンBASICマガジン, MaiKon Bēshikku Magajin?).[1] The CEO is Akira Yamashita (山下 章, Yamashita Akira?).
Aside from compiling game data into game books, members of Studio BentStuff have had a bigger impact on Final Fantasy. Within guides titled Ultimania Omega are novellas written by Benny Matsuyama (ベニー 松山, Benī Matsuyama?). Ichiro Tezuka (手塚 一郎, Tezuka Ichirō?) joined the staff for Final Fantasy IV: The After Years as the story writer, and during its initial release also wrote the two-part novelization of Final Fantasy IV, followed by the novelization of Final Fantasy IV: The After Years. He was the story writer for Final Fantasy Dimensions.
In February 2018, Digital Hearts Co., Ltd. (株式会社デジタルハーツ, Kabushiki Gaisha Dejitaru Hātsu?) acquired Studio BentStuff[2], and are credited on guides as "Studio BentStuff/DIGITAL HEARTS".
Books
[
]
Benny Matsuyama novellas
[
]
Kimi o Yobu Yubibue

(

キミを呼ぶ指笛

?) (Final Fantasy X Ultimania Omega, January 23, 2002)

Kimi ga Yobu Yubibue

(

キミが呼ぶ指笛

?) (

Final Fantasy X-2 Ultimania Omega

, February 13, 2004)

Memories Like the Sunshine

(

Final Fantasy Crystal Chronicles World Ultimania

, March 19, 2004)
Hoshi o Meguru Otome (

星を巡る乙女

?) (Final Fantasy VII Ultimania Omega, September 9, 2005)

Mari Harenu Haito, Tōboe wa Mi Mazu

(

霧晴れぬ廃都、遠吠えは巳まず

?) (Final Fantasy XII Ultimania Omega, November 24, 2006)
Yumemiru Mayu, Akatsuki ni Otsu (

夢見る繭、暁に墜つ

?) (Final Fantasy XIII Ultimania Omega, September 30, 2010)[1]
Ichiro Tezuka credits
[
]
There are Tezuka's credits outside of involvement in game companion books.
Work
Year
Credit
Final Fantasy IV: The After Years
February 18, 2008 (first chapter)
Story writer
Final Fantasy IV (novelization, first book (

上巻

,

jōkan

?))
December 25, 2008
Author
Final Fantasy IV (novelization, last book (

下巻

,

gekan

?))
December 25, 2008
Author
Final Fantasy IV: The After Years (novelization)
March 26, 2009
Author
Final Fantasy Dimensions
September 6, 2010 (first chapter)
Story writer
References
[
]
External links
[
]