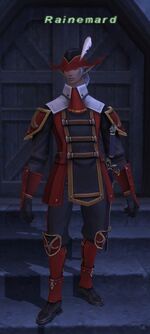 Rainemard was an Elvaan Red Mage in Final Fantasy XI. He served in the Order of the Temple Knights during the Crystal War and was murdered some time after.
Rainemard is the father of Curilla V Mecru.

This section about a character in Final Fantasy XI is empty or needs to be expanded. You can help the Final Fantasy Wiki by expanding it.