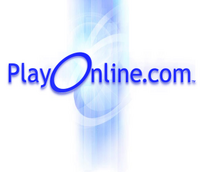 PlayOnline is Square Enix's online hub for its multiplayer games. For Americans, its functionality is mostly to support and enable access to Final Fantasy XI at this point. The utility also allowed users to connect to play Tetra Master, an online version of the Final Fantasy IX card game, but Tetra Master has since been shut down.
PlayOnline Viewer
[
]
The PlayOnline Viewer is a computer program available to players of one or more of Square Enix's online games. Initially available as part of a Final Fantasy XI kit for PlayStation 2, Microsoft Windows, or Xbox 360, the viewer can be installed via a tech support link for users of Vista and later versions of Windows; the installer on the game CD would either crash or be blocked. Regular updates were issued to enhance performance and stability across all platforms. The PlayOnline Viewer could also be run on a PlayStation 3, though it required that the PS3 hardware had complete backward compatibility and bridging software available on PlayStation Network. As of April 1, 2016, only the Windows version remains usable.
The PlayOnline Viewer allows access to email, chat rooms, friends list, news about Square Enix games, and downloadable wallpapers, as well as access to Square Enix music for Verizon and Sprint mobile phones.
BradyGames collaboration
[
]
Many players of Final Fantasy IX will recognize the name PlayOnline, since it was to function as an online companion to BradyGames' printed Final Fantasy series strategy guides in 2000. This vision did not materialize as expected; and upon the creation of the modern PlayOnline, this information migrated to Square Enix's homepage.
Other supported titles
[
]
As of 2013, the only game PlayOnline supports is Final Fantasy XI.
However, PlayOnline used to support the following games:
Only Tetra Master was available outside of Japan.
External links
[
]