Please note that the following article deals with the coverage of a fan-made product that isn't licensed by Square Enix.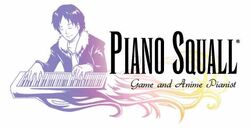 Piano Squall is a stage name of a cosplaying pianist named Michael Gluck. Under the stage name Piano Squall and cosplaying as Squall Leonhart, he performs video game/anime music piano concerts to fundraise for charity.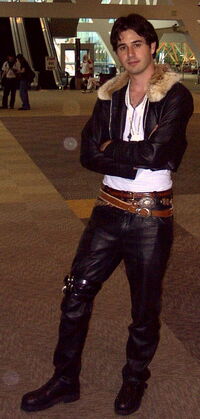 Since 2003 Michael Gluck has so far given concerts in sixteen different states to benefit organizations such as the National Multiple Sclerosis Society, Race for the Cure, Baltimore Reads, the Maryland Food Bank, the Matthew Foster Foundation, and Tsunami Relief. He has been a musical guest at twenty-seven anime conventions, including Sakura-Con 06 and 07, A-Kon 06, and Otakon 05, where he performed for an audience of three thousand people.
In 2007, Michael released his debut album, titled GAME, which became the first video game and anime piano solo CD to be published by an independent musician. Proceeds from GAME benefit the National Multiple Sclerosis Society to fight the disease that destroyed the life of Michael's grandmother.
Michael's music has been featured by IGN, MTV, Newtype Magazine, GamesRadar, GameDaily, The Otaku, Destructoid, VGMusic, RPGamer, RPGFan, The Armchair Empire, SquareSound, QJ, and Music4Games.
Community content is available under
CC-BY-SA
unless otherwise noted.