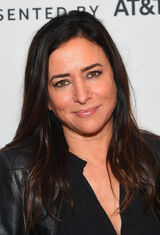 Pamela Fionna Adlon (born July 09, 1966) is an American actress, voice actress, screenwriter, producer and director.
She is also known for playing Dolores Rebchuck in Grease 2, Bobby Hill in King of the Hill, Spinelli in Recess, Pumyra in ThunderCats (2011), Otto Osworth in Time Squad, Pajama Sam in Pajama Sam, Vidia in the Tinker Bells films, Rose Wilson/Ravager in Teen Titans Go! and Leila in Vampire Hunter D Bloodlust. She also appeared in the Square Pictures produced Final Flight of the Osiris, part of The Animatrix short film colleciton.
Community content is available under
CC-BY-SA
unless otherwise noted.