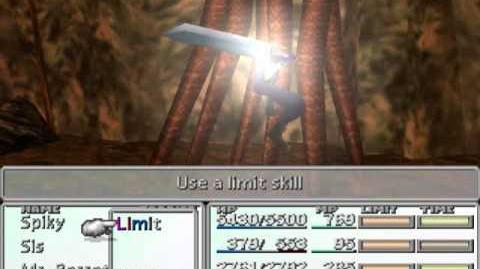 Stars, rain down!

Cloud using Meteorain in Dissidia Final Fantasy
Meteorain (メテオレイン, Meteorein?, lit. Meteor Rain) is a recurring ability, usually a special attack associated with Cloud Strife. It involves the user summoning a barrage of meteorites from above to attack enemies.
Appearances
Edit
Meteorain is one of Cloud's Level 3 Limit Breaks. Cloud leaps into the air and sends six meteorites at opponents, doing 1.625 times normal damage to each of them. Cloud must defeat around 320 enemies to learn it, a number much higher than what the other characters require to learn their Level 3 Limits.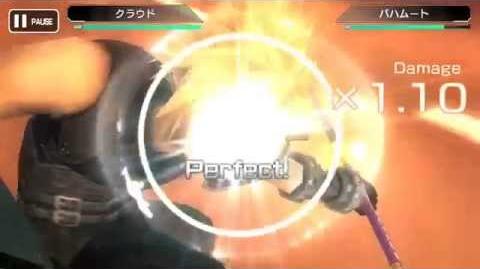 Meteorain is an enemy ability used by King Thordan during the final fight with him inside the The Singularity Reactor. He will drop meteorites on a specific area dealing damage to all those caught within the impacting zone.
A limit skill that inflicts damage by summoning a meteor out of the sky.

Description
Meteorain is one of the abilities used by Cloud. It summons a single meteorite to attack an enemy. Its range and effect are 3, its speed is 10, and it requires 560 JP to master. Cloud needs his Materia Blade to perform this action.
Meteorain is one of Cloud's HP attacks. It is learned at Level 38 and requires 40 CP to equip and 300 AP to master. Cloud remains on the ground sending the meteors up into the air before causing them to rain on the opponent.
In Dissidia 012, Cloud has an aerial version of Meteorain that functions identically to his normal Meteorain. The aerial version scatters to hit a wider range.
Meteorain is an HP Attack for Cloud. It follows a path from where Cloud summoned Meteorain.
Meteorain is Cloud's EX Ability, obtainable from equipping his Force Stealer EX Weapon, or from leveling the weapon to Level 35 and acquiring the Meteor Power Affinity Ability as a Passive Ability.
Meteorain is a 6-hit group ranged BRV attack + HP attack, where the attacks are distributed evenly between enemies, depending on how many there are at the time of the ability's use.
Meteorain is the ability that is used by Cloud during battle.
One of Cloud's cards, depicting his Dissidia artwork, has Meteorain as an ability. Meteorain costs two Light CP, the discard of a second Cloud card from the hand, and Dulling Cloud, and deals 4000 damage to all Forwards under the opponent's control.
Meteorain is Cloud's Special ability, used by holding the Special button. Cloud will leap up in the air and swing his sword to shoot three meteors at the opponent, much like the animation in Final Fantasy VII. Sephiroth can use an identical attack used in the same way, but instead shoots five meteors, the attack is called Black Materia. Zack also uses an identical attack to Cloud's, instead named Meteo Shots.
In Kingdom Hearts Re:coded, Sora uses Meteor Rain as a finish command. It conjures several meteorites that fire forward at a downward angle.
Etymology
Edit
[view · edit · purge]A meteor or "shooting star" is the visible streak of light from a meteoroid or micrometeoroid, heated and glowing from entering the Earth's atmosphere, as it sheds glowing material in its wake. Meteors rarely explode in the Earth's atmosphere. The term has become associated with quickness with the adjective "meteoric." In the context of myth and superstition, meteors and comets sighted in Ancient and Medieval Europe were once held as ill omen, said to be the message of the heavens' displeasure of man's affairs to herald grave catastrophes.
Pieces that withstand atmospheric ablation are known as meteorites, but the name of the spell in the series refers to the overall phenomenon.
Community content is available under
CC-BY-SA
unless otherwise noted.