Cid Pollendina
:
Oh, shut up and help me remodel the Menu (Final Fantasy VIII) page!
Please expand this article into a full one. The following tasks need to be completed:This request can be discussed on the associated discussion page. Remove this notice upon completion.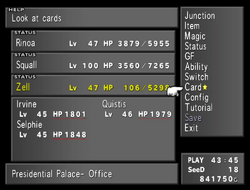 The following entails the contents of the main menu in Final Fantasy VIII.

Junction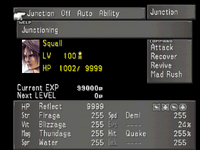 Item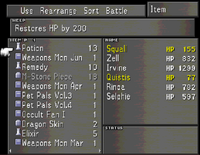 Magic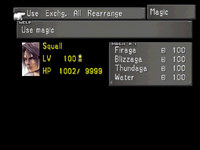 Status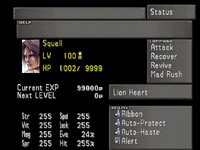 GF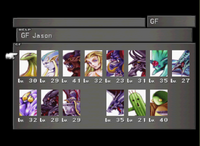 Ability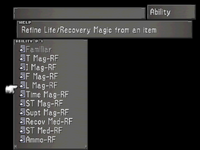 Switch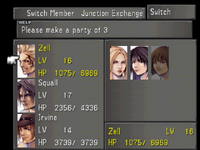 Card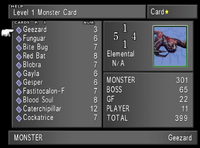 Config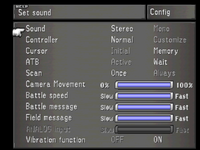 Tutorial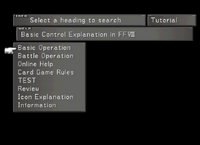 Save