Relm
:
I couldn't miss the chance to practice my drawing!
This article is in need of a few pictures. Perhaps you can help by uploading a picture of PSX images.

Cid Pollendina
:
Oh, shut up and help me remodel the Menu (Final Fantasy V) page!
Please expand this article into a full one. The following tasks need to be completed:This request can be discussed on the associated discussion page. Remove this notice upon completion.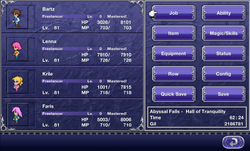 The following entails the contents of the main menu in all versions of Final Fantasy V.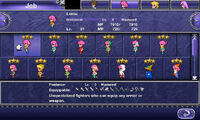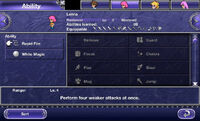 Magic/Skills
Edit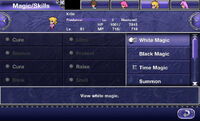 Equipment
Edit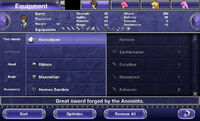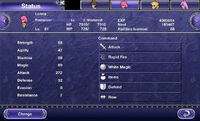 Row/Order
Edit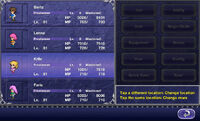 Battle Speed: Battle speed doesn't make the battles go any faster, it affects the speed of the enemy's turns, and the players remain the same.
Quicksave/Memo File
Edit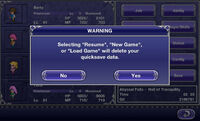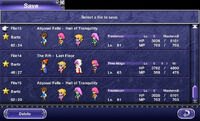 Bestiary
Edit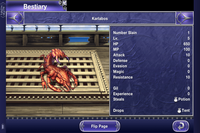 The game's Bestiary can be accessed in the game's Config menu.
Music Player
Edit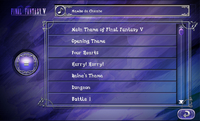 The music player can be accessed from the menu.

Achievements
Edit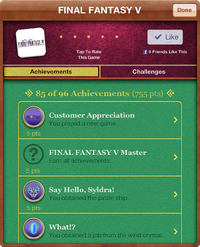 The game's Achievements menu (iOS version only) can be accessed in the game's title screen.

Community content is available under
CC-BY-SA
unless otherwise noted.