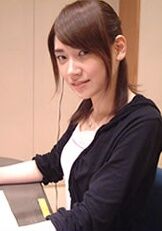 Mayuko Aoki (青木 麻由子, Aoki Mayuko?) (born December 17, 1975 in Kōchi, Japan), is a Japanese voice actress who has worked on several anime and video game productions. She voices Yuna from Final Fantasy X and its sequels, and also Seven from Final Fantasy Type-0. She also did motion captures for Yuna, Rinoa Heartilly and Edea Kramer from Final Fantasy VIII as well as Princess Garnet from Final Fantasy IX and Tifa Lockhart in Final Fantasy VII: Advent Children.
Roles
[
]
Voice acting
[
]
Related games
[
]
Motion captures
[
]
Music
[
]
Aoki sang the vocalized arrangement of "KUON: Memories of Waves and Light", called "Morning Glow". It was released with the single Final Fantasy X-2: Vocal Collection - Yuna.
She also sang the vocalized versions of "Hymn of the Fayth" titled "feel", and "Yuna's Ballad" titled "Kimi e" (君へ。?, lit. To You).
External links
[
]