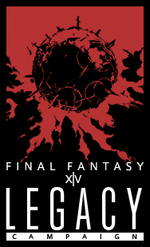 The Legacy Campaign, or simply Legacy, is the VIP membership of Final Fantasy XIV.
Eligibility
[
]
Users with service accounts that paid for at least 90 cumulative days of subscription for the original version of FFXIV between January 6, 2012 and suspension of 1.0's billing services on September 29, 2012 became eligible for Legacy benefits in A Realm Reborn; if paying monthly, the absolute latest this could have occurred was on June 29th. Square Enix automatically notified the players via email when they became eligible, and the status is permanent, even if a player did not immediately return to FFXIV upon its relaunch.
Benefits
[
]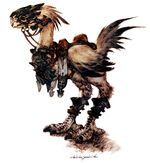 Legacy members are able to play at a specially discounted subscription price ($9.99 per month) as of Final Fantasy XIV: A Realm Reborn's launch.
Legacy members receive an exclusive in-game Chocobo mount upon logging in to the new version for the first time, beginning at launch.
Legacy members could request that their name be displayed in the credit roll of Final Fantasy XIV: A Realm Reborn. Unlike other benefits, the window for inclusion in this ended in 2012.
Trivia
[
]
Due to the large number of Legacy Campaign members who requested their names be displayed in the credits, the credit roll for A Realm Reborn is nearly two hours long at full length, making it the longest credit roll in the entire franchise by over an hour. The Legacy section of the roll can be specially skipped separately from the rest of the roll.