Line 40:
Line 40:
 
 
 

==Background==

 

==Background==

−

He is most well known for voicing Hisoka in [[Wikipedia:Hunter x Hunter|Hunter x Hunter (2011)]], Coyote Starkk in [[Wikipedia:Bleach (TV series)|Bleach]], Johan Liebert in [[Wikipedia:Monster (manga)#Anime|Monster]], Mikoto Suoh in [[Wikipedia:K (TV series)|K]], Vector the Crocodile in [[Wikipedia:Sonic the Hedgehog|Sonic the Hedgehog]]{{foot|Since 2010}}, Robert E.O Speedwagon in [[Wikipedia:JoJo's Bizzare Adventures (TV series)|JoJo's Bizarre Adventure]], Hawkmoth in [[Wikipedia:Miraculous: Tales of Ladybug and Cat Noir|Miraculous: Tales of Ladybug and Cat Noir]], Kimimaro in [[Wikipedia:Naruto|Naruto]], Mondo Ohwada in [[:http://en.wikipedia.org/wiki/Daganronpa|Danganronpa]], Torbjorn in [[Wikipedia:Overwatch|Overwatch]], Full Frontal in [[Wikipedia:Mobile Suit Gundam Unicorn|Mobile Suit Gundam Unicorn]] and Char Aznable in [[Wikipedia: Mobile Suit Gundam: The Origin|Mobile Suit Gundam: The Origin]].

+

He is most well known for voicing Hisoka in [[Wikipedia:Hunter x Hunter|Hunter x Hunter (2011)]], Coyote Starkk in [[Wikipedia:Bleach (TV series)|Bleach]], Johan Liebert in [[Wikipedia:Monster (manga)#Anime|Monster]], Mikoto Suoh in [[Wikipedia:K (TV series)|K]], Vector the Crocodile in [[Wikipedia:Sonic the Hedgehog|Sonic the Hedgehog]]{{foot|Since 2010}}, Robert E.O Speedwagon in [[Wikipedia:JoJo's Bizzare Adventures (TV series)|JoJo's Bizarre Adventure]], Hawkmoth in [[Wikipedia:Miraculous: Tales of Ladybug and Cat Noir|Miraculous: Tales of Ladybug and Cat Noir]], Kimimaro in [[Wikipedia:Naruto|Naruto]], Mondo Ohwada in [[:Daganronpa|Danganronpa]], Torbjorn in [[Wikipedia:Overwatch|Overwatch]], Full Frontal in [[Wikipedia:Mobile Suit Gundam Unicorn|Mobile Suit Gundam Unicorn]] and Char Aznable in [[Wikipedia: Mobile Suit Gundam: The Origin|Mobile Suit Gundam: The Origin]].

 
 
 

==External links==

 

==External links==
---
Revision as of 14:25, 2 August 2019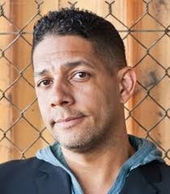 Keith Silverstein (born December 24, 1970) is an American voice actor.
Roles
Background
He is most well known for voicing Hisoka in Hunter x Hunter (2011), Coyote Starkk in Bleach, Johan Liebert in Monster, Mikoto Suoh in K, Vector the Crocodile in Sonic the Hedgehog*, Robert E.O Speedwagon in Since 2010JoJo's Bizarre Adventure, Hawkmoth in Miraculous: Tales of Ladybug and Cat Noir, Kimimaro in Naruto, Mondo Ohwada in Danganronpa, Torbjorn in Overwatch, Full Frontal in Mobile Suit Gundam Unicorn and Char Aznable in Mobile Suit Gundam: The Origin.
External links
Community content is available under
CC-BY-SA
unless otherwise noted.