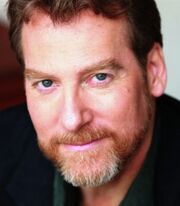 Jamieson Price (born April 28th, 1961) is an American voice actor. He is the voice of the Reeve Tuesti in the Compilation of Final Fantasy VII.
Outside of the series, Price is best known as the voice of Lu Bu in the Dynasty Warriors series. He also voiced the titular character in NieR, Walter Bernhard in Castlevania: Lament of Innocence series, Iron Tager in the BlazBlue series, Duke Pantarei in Tales of Vesperia, and Malik Caesar in Tales of Graces ƒ.
Community content is available under
CC-BY-SA
unless otherwise noted.