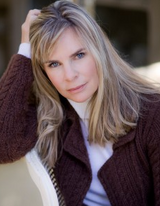 Hunter MacKenzie Austin (born March 22, 1966) is an American voice actress.
She is most well known for voicing Nowi in Fire Emblem: Awakening, Bunwa Kaku in the Ikki Tousen series, Hsien-Ko in Marvel vs Capcom 3, Lisa Fukuyama in Girls Bravo and Michelle Chan in R.O.D the TV.
Lua error in package.lua at line 80: module 'Dev:NavboxBuilder' not found.
Community content is available under
CC-BY-SA
unless otherwise noted.