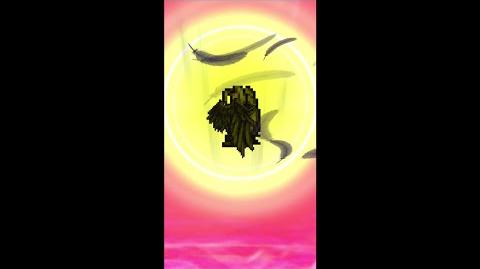 Heaven's Light (天照, Amaterasu?, lit. Shining over Heaven) is a recurring ability in the series. It is an ability used exclusively by Sephiroth.
Appearances
Edit
Heaven's Light is an aerial physical HP Attack learned by Sephiroth at level 38. It requires 40 CP to equip (20 when mastered), 300 AP to master, has Melee High priority, and can induce Wall Rush. Sephiroth swings his sword and charges upwards at an angle.
Heaven's Light is a HP Attack for Sephiroth, learned at level 36, requiring 30 CP to equip (15 when mastered), and 130 AP to master. It is otherwise identical to its previous incarnation.
Etymology
Edit
[view · edit · purge]Heaven is a common religious, cosmological, or transcendent place where heavenly beings such as gods, angels, jinn, saints, or venerated ancestors are said to originate, be enthroned, or to live. According to the beliefs of some religions, heavenly beings can descend to earth or incarnate, and earthly beings can ascend to Heaven in the afterlife, or in exceptional cases enter Heaven alive.
The Japanese name of Heaven's Light is Amaterasu. [view · edit · purge]Amaterasu, full name Amaterasu-no-Mikoto (literally "August Person who Makes the Heavens Shine"), is the Japanese goddess of the sun, born from the right eye of Izanagi-no-Okami while he was washing himself after his journey into the underworld to rescue his wife Izanami. After her birth, she was assigned to rule the High Plains of Heaven, receiving Izanagi's necklace of rulership as a symbol of this charge. Amaterasu ended up in a long-standing feud with her brother Susano-o, but ironically the two deities' descendents are the ancestors of Jimmu-tenno, the legendary first emperor of Japan.
Community content is available under
CC-BY-SA
unless otherwise noted.