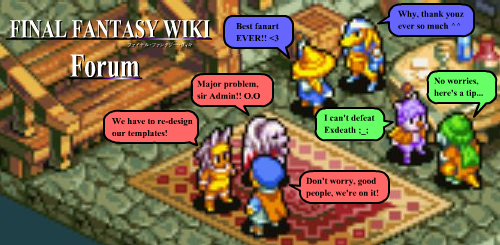 In what has got to certainly got to be the most novel addition to wikia, you can now enable achivements for your wiki. Read about it here:
Unlike so many other recent new additions, I'm not against this. For one thing, they didn't force it on us. Even if they did, I wouldn't mind because it's just some harmless fun that doesn't alter anything about the wiki (plus I love the concept of achievements and always welcome them being integrated into anything).
So yeah, little poll here. Shall we turn them on? Diablocon 21:23, August 4, 2010 (UTC)
Sure, why not?
Because we have failed to come up with a working award system. Having users recognize others for their work is awesome, but it's been tried and failed. People get lazy and don't look for great contributions, and don't nominate others for the awards we had. Because of that, right now the only means of recognition of great work on this wiki is to award one with modship, and even then, that's not saying much because of the nature of the position. There are plenty of users who deserve recognition for their hard work here, and sadly, will never get it. - +DeadlySlashSword+ 22:30, August 4, 2010 (UTC)
Breaking the habit of a lifetime, I know. Yes there will be people who will abuse the system, but if it encourages users to edit the wiki more often, then I'm all for it. Jeppo (Talk | contribs) 23:09, August 4, 2010 (UTC)
Nah, it's fine.
Comments

If we go ahead with this, I'll start a new topic for achievement ideas and discussions.
If this goes ahead, I'd like to be in-charge of its execution and policing. I love the mainspace, I love mainspace edits, boom de ah da 2x
Wikia, actually coming up with a genuinely good idea? I didn't think they had it in them!
I'm all for it if they have one called "Testikill"...Penny Arcade, long story... Exdeath64 01:02, August 5, 2010 (UTC)