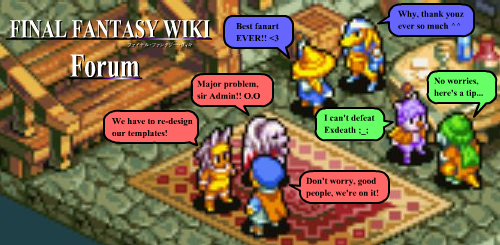 In what has got to certainly got to be the most novel addition to wikia, you can now enable achivements for your wiki. Read about it here:
Unlike so many other recent new additions, I'm not against this. For one thing, they didn't force it on us. Even if they did, I wouldn't mind because it's just some harmless fun that doesn't alter anything about the wiki (plus I love the concept of achievements and always welcome them being integrated into anything).
So yeah, little poll here. Shall we turn them on? Diablocon 21:23, August 4, 2010 (UTC)
Sure, why not?
Nah, it's fine.
The concept for these is good. It could be a great way to motivate people to start editing things. However, a few things do bother me. Firsly, these awards would be displayed on the page. While this seems like common sense, I am wary as followed pages single-handedly screwed up the format of most userpages (that, and they were a dumb idea). Secondly, it could become competitive, with users making dumb edits to make the leaderboards. Also, these awards seem to be about editcount, and not contributions, which I don't like. So yeah, unsurprisingly, I'm against it. ScatheMote 21:49, August 4, 2010 (UTC)
No, at the beginning, everyone will be happy about it but later no one will give a crap about it so...no. TenzaZangetsu 22:51, August 4, 2010 (UTC)
Comments
Community content is available under
CC-BY-SA
unless otherwise noted.