Line 4:
Line 4:
 
 
 

Would like to know which games in the series are canon. Yes, I am new to the Final Fantasy Franchise.

 

Would like to know which games in the series are canon. Yes, I am new to the Final Fantasy Franchise.

 
+
 
+

{{Faethin|time=02:42, January 20, 2016 (UTC)|text=Considering no game, with the exception of the sequels of X and XIII, is connected to the plot or universe of the others, I don't quite understand what you mean by what games being canon.}}
---
Revision as of 02:42, 20 January 2016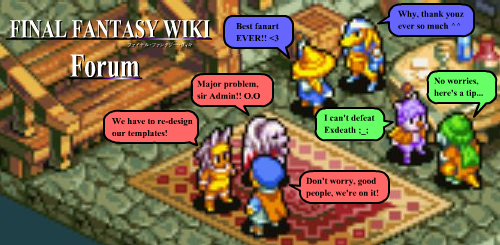 Would like to know which games in the series are canon. Yes, I am new to the Final Fantasy Franchise.
Considering no game, with the exception of the sequels of X and XIII, is connected to the plot or universe of the others, I don't quite understand what you mean by what games being canon.
Community content is available under
CC-BY-SA
unless otherwise noted.