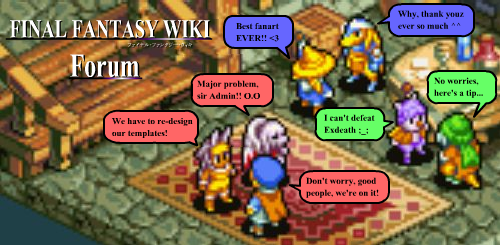 Would like to know which games in the series are canon. Yes, I am new to the Final Fantasy Franchise.

Considering no game, with the exception of the sequels of X and XIII, is connected to the plot or universe of the others, I don't quite understand what you mean by what games being canon.

B

lue

H

ighwind

Q?

02:43, January 20, 2016 (UTC)

TALK

- So if you care to find me, look to the Western Sky!

ツ

:

Any Final Fantasy game published by Square Enix is canon immediately. However most of the games take place in entirely separate universes, so the canoncity of FFII versus FFVII is really an irrelevant question. The is not a single grand Final Fantasy canon as in Star Wars or whatever.