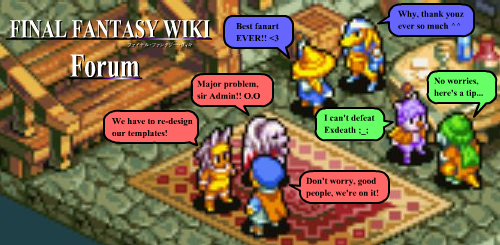 Category:Videos

Until a few minutes ago, I didn't even know we could upload videos. However, there's a couple things that bother me about this now that I know about.

First, most of these uploaded videos don't appear to be in use in the mainspace, or even in userspace. Granted, that's a minor issue but it still bothers me that people are going to upload videos they've no intent of using. Second, many of these videos are fan-vids - Rydia in Soul Caliber, Dissidia gameplay vids, Reno is Happy, etc. Third, we already have the YouTube tags for showing videos on pages, and IMO the YouTube Video windows on the Wiki look better than the Uploaded Video windows. Doesn't uploading stuff to the Wiki take up space or whatever it's called? Fourth - why would someone want to go through the trouble of downloading a vid from YouTube, and uploading it here, when it's much easier to just show the original YouTube vid directly?

So, can someone explain to me why we have the option to upload videos, because as far as I can tell, there's no need for it, and it's not really being used in any way helpful to the Wiki.
It's been discussed in several places. Hope this can give you some answers. And the policy.  ILHI 19:08, 27 March 2009 (UTC)
Ah, thank you, apparently I did know but forgot. My memory is worse than Cloud's these days.

Well, those links were helpful, but I can't help but still see the problem of videospace being used for fanvids. It seems to me all the videospace is being used for now is uploading videos to use on userpages, if it all. It doesn't appear to be used in any practical application. I still have to ask what the point is of this. Seems a needless complication of the process of using videos.
Videospace allows for more than just YouTube vids. And the videospace appears to be more professional that having everything hosted off-site. Kinda like how hosting images off-site is nowhere near as professional as on-site, except there's a bigger difference with images than with videos.

So, userpages MUST use youtube tags UNLESS the video is hosted in the mainspace. Videos must be used on a mainspace page otherways they should be deleted. Videos on the wiki are preferred to using youtube tags on the mainspace. --I think that category needs a clear out already.  ILHI 19:22, 27 March 2009 (UTC)
"So, userpages MUST use youtube tags UNLESS the video is hosted in the mainspace."

With this I can agree. Would it not be reasonable then, to make video uploading exclusive to videos intended for mainspace usage? If so I would certainly agree, but if that's the case then most of the videos now uploaded should be deleted.

B

lue

H

ighwind

Q?

19:29, 27 March 2009 (UTC)

TALK

- So if you care to find me, look to the Western Sky!

ツ

:

Considering how inconsistent that is, could we just give up on the Videospace altogether and just use the tags like in the good old days? Remember those?
@BH: No, because with videospace comes additional things. More professionalism (not a lot though), also, a WLH - Using youtube tags won't let you see where the video is used. It's like saying why don't we use a Photobucket account instead of using the imagespace, because then we don't have to worry about people uploading copyrighted images to the wiki, and categorising would be easier.  ILHI 19:32, 27 March 2009 (UTC)