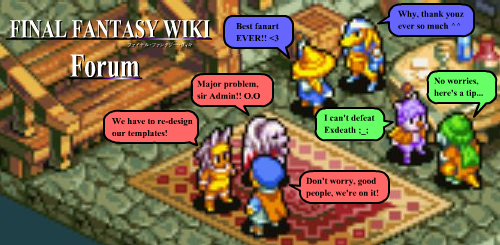 I got this idea from the SW community.

Kain Highwind is allergic to Potions. Not that it's ever come up.
Kain Highwind jumped over the Cultists' Tower once, while having a little obstacle race.
Kain Highwind knows something of cages.
When Zidane gets mad, he turns into his Trance form. When he gets really mad he turns into Kain Highwind.
Last year, Kain got bored and decided to do some random encounters. The result: FFXII has no random encounters.
Mind-controlled? Kain was only trying to bone Rosa!
And the real reason Ultimecia was trying to compress time was to finally do more than "play" Rosa.
Kain Highwind has a higher edit count than any user here. You better believe it or else.
The reaper is always just a step behind Kain Highwind...
Kain Highwind knocked you all down.
You need helluva lot more than balls of steel to challenge Kain Highwind.
Kain Highwind's got Rydia whipped.
Antlions are quite tame. If you're Kain Highwind.
"You should not have come here. In the name of all dragonkind, I shall grant you the death you desire. I am the dealer of destruction...I am the font from which fear springs... I am Kain Highw- er,I am Kaiser...And your time is at end."
Aeris, Aerith, it doesn't matter. Kain does them both.
Teamwork means staying out of Kain Highwind's way.
"BADASS" -Fujin, on Kain Highwind.
Kain Highwind will shatter your delusions of grandeur. And your caps. And your shins.
Kain Highwind could've stopped Odin and Bahamut himself, but he was too busy rebuilding Burmecia by hand.
"World very simple place. World only have two things: things Kain can kill and things Kain already killed."
Kain Highwind once killed a hundred knights single-handedly, while at the same time having the eggs and bacon Beatrix made for him for breakfast.
Kain Highwind is the trouble maker, after all.
Kain Highwind is the leading man.
Curiosity didn't kill Cait Sith. Kain did.
Each time Sephiroth calls for his mommy it's because he feels Kain Highwind is near.
Sephiroth was really trying to summon Kain Highwind, but all he got was Meteor.
A wizard didn't do it. Kain did.
There is no justice, there's only Kain
Kain does unto others as he does unto thee.
Kain Highwind IS WATCHING BIG BROTHER.
Kain Highwind can toss a dwarf.
The Ancients are all but extinct because Kain was originally going to make a cameo in FFVII...
You don't need a reason to fear Kain Highwind.
Kain Highwind once met a Ronso. He put a collar around its neck and took it for a walk.
The only thing that can defeat Kain Highwind is a clone of himself armed with a blitzball. What? blitzballs r teh awesome lolololol!!!11
This guy are sick because he mess with Kain Highwind.
Kain Highwind killed Solar Plexus.
Kain Highwind divided by zero and got the answer right.
Kain Highwind can STILL kick your ass.
NEW! Kain Highwind can play KURAYAMINOKUMO's guitar solo. With one hand.
NEW! Whenever they meet him, Tonberries slowly walk away from Kain Highwind.
NEW! Kain Highwind discovered Lemurés while on a hiking trip.
NEW! "Calamity from the Skies" is the name the Cetra gave to K-A-I-N-H-I-G-H-W-I-N-D.
NEW! Kain Highwind doesn't need to speak Beaver. They better know what he wants.
NEW! A bunch of Midgar Zoloms decided one day they'd had ENOUGH with Kain Highwind. The result: Bone Village.
NEW! Each time Kain Highwind sneezes, a Lunar Cry occurs.
NEW! Kain Highwind reached the Emperor's castle with one jump. Hot air balloons are for sissies.
NEW! The Phantoms got Kain pissed one day. Fortunately for them, he was in a good mood and settled with "messing up" their planet.
NEW! A white mage cast Haste on Kain once. He then did her before she had even begun.
NEW! Kain Highwind made the Armoire of Invincibility.
NEW! Quistis doesn't want Kain to say anything. She just wants him to get horizontal.
Archive(s)
Comments

1stclasswarrior

 - Meus vita , meus diligo , meus lily of sanctimonia...

TALK

- 08:36, 25 April 2009 (UTC)

Kain Highwind taught a behemoth to fetch sticks.

Armageddon11

 - Sind Sie das Essen? Nein, wir sind der Jäger!

TALK

- 09:09, 25 April 2009 (UTC)

Kain Highwind taught a stick to fetch behemoths.

1stclasswarrior

 - Meus vita , meus diligo , meus lily of sanctimonia...

TALK

- 10:24, 25 April 2009 (UTC)

Kain Highwind rides Bahamut like a Chocobo.
Kain Highwind once jumped so hard that he landed in Ivalice and sent an entire city flying miles into the air. We know it today as the

Skycity of Bhujerba

.

Mario tries to imitate Kain Highwind (even though Mario came first).
Luigi does it better.
Kirby can't copy Kain Highwind, since Kain would easily kill Kirby's insides.
The battle between Mario and Sonic is pointless since Kain Highwind would just beat both of them combined.
The only reason FFIVDS doesn't have anime cutscenes is that having Kain Highwind as an anime character would make him look bad. That's why realistic-looking cutscenes are used instead.
It it wasn't for game programming limiting Kain Highwind's abilities, he could kill any and every character and boss by himself.
Kain allowed Cecil to marry Rosa since Rosa would just slow Kain down.
Laharl fears Kain Highwind. And THAT'S saying something!
Kain Highwind can out-drink dwarves AND elves, and that includes Legolas. Exdeath64 20:32, 28 April 2009 (UTC)
Community content is available under
CC-BY-SA
unless otherwise noted.