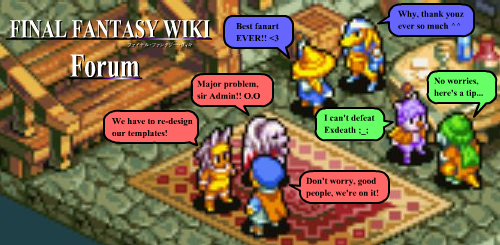 Template:Spira I would accept I am no expert on managing a games company and sell the company for £X million. 79.69.196.120 20:07, June 18, 2012 (UTC)

Pikmin Master

 - No matter my strength, I will still be loyal!

TALK

- 23:32, June 18, 2012 (UTC)

Owning SE doesn't always mean that you can just make a game...or at least make a game that's good. If I owned SE, first thing is investigate the usual workings of a SE CEO, finding elements from our games that people like and attempt something like a spin-off or a new game that has elements of SE's best works.

That and find ways to make a good TWEWY sequel.
I'd order them to make a Chrono sequel. </forum> LC 10:03, June 19, 2012 (UTC)
Community content is available under
CC-BY-SA
unless otherwise noted.