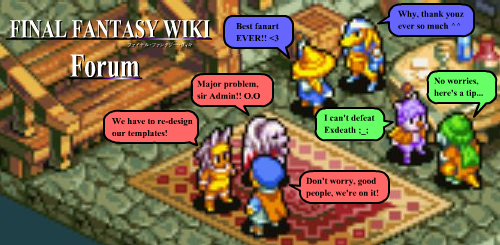 B

lue

H

ighwind

Q?

23:29, September 9, 2015 (UTC)

TALK

- So if you care to find me, look to the Western Sky!

ツ

:

Just got a reddit PM telling me the wiki was down, which is odd because we're not. I asked the guy what browser he was using, and it was Chrome. And it turns out it's not working for me either, instant page crash. You see it for a second than it goes down. Anybody else got this issue?

I'm not experiencing it, but if you mean the content is completely blank on the page, that happens sometimes, and requires hard refreshes.

(I am in Wikia SF HQ right now so I can pass on the question if you want).
The wiki crashes for me on Chrome, as well. Every page shows for about two seconds before crashing. TheSilentHero (talk) 18:02, October 15, 2015 (UTC)
Unless our common.js is at fault, there isn't much we can do; you should contact Wikia at Special:contact/bug explaining the problem. Cat (meow ∙ hunt) 18:16, October 15, 2015 (UTC)

Apparently, I just had to update Chrome. It works again now. TheSilentHero (talk) 18:32, October 15, 2015 (UTC)
TacticAngel TALK
00:45, October 16, 2015 (UTC)
Generally works fine for me too. I think most of the issues aren't particular to Wikia or even PHP, but I don't have a degree in computer science...

..no wait a minute, I do.
Community content is available under
CC-BY-SA
unless otherwise noted.