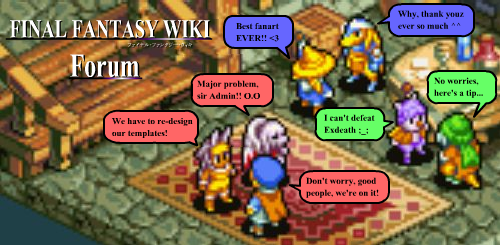 Hello again! I am here officially to declare that I am translating the rest of Final Fantasy XIII-2 Fragments After.
Update: I now own a copy of the book. My goal is to finish before LRFF is released in NA.
Update 2: So much for that. Well, now that school is done I have some time to translate again. You'll have to thank the guy who has been correcting the other chapters for reminding me of this project.
Update 3: The project is now complete! Feel free to help proofread on Google Docs.
For those of you who may have missed my previous translation project (Final Fantasy XIII-2 Fragments Before): http://mecorx.blogspot.ca/2013/07/final-fantasy-xiii-2-fragments-before.html
This time I am once again opting to use Google Documents to do the initial translation and then posting the finished product to my blog. Project updates will be posted on my userpage.
The documents are not open to public editing, but comments may be left anonymously. In addition, you may use the non-anonymous chat function in Google Documents provided you have a Google Account. Please note, I have posted slightly edited versions of the parts translated by Hakurou of Gamefaqs for easy access.
View the entire translation on my blog:
http://mecorx.blogspot.ca/2014/05/final-fantasy-xiii-2-fragments-after.html
Google Docs:
Ouvertura AF3
prayer & wish
Intermezzo AF200
will & choice
Intermezzo AF400
back & reverse
Intermezzo AF500
memory & hope
Coda
Community content is available under
CC-BY-SA
unless otherwise noted.