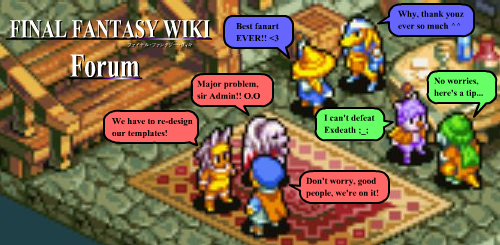 Template:Enemies for an example. Some use Creature, some use Enemy, shall we pick one?

I'm thinking we go with Creature, it's a less narrow tag since many times the same creature will appear but not always as an enemy. I'm thinking the enemy tag should be used similar to how the Boss tag for characters. Like, we have Maenad (Enemy) because it needs it own page, so when there's a Creature parent and a specific page for the enemy date, we tag it enemy. I'm aware most of the time we'd do "<Game> Enemy", but you get my meaning.

EDIT - I'd also suggest Garuda, Catoblepas and maybe Ghost be merged together under the Creature tag, since they are mostly the same entities. Well, Garuda clearly is, Catoblepas changes appearances often but the summon is fought as an enemy so I'd say that gives precedence of a sort.

True, but tags like "being" or "entity" I think just don't work.
The "Creature" tag exists to allow an enemy parent to contain non-enemy instances of the same thing. But it doesn't just extend to enemies.
Kelt does raise the issue of not all enemies being creatures. Before "Creature" we had "Race", but people decided Bomb wasn't a race or something. Tags are just meant to avoid confusion, so different tags for different things wouldn't be that much of an issue. A "Machine" tag would be fine.
My knee-jerk reaction was "only move to Creature when needed", but then I thought it might be like Spell, where Spell isn't needed because a Spell is an Ability. *(well, it was slightly different, but close-enough to make a comparison and question my opinion) 88.107.150.115 14:32, October 21, 2013 (UTC)
Bumping topic, nowhere near enough input to draw any sort of consensus.

BUMP-RA

Well, what JBed said is I believe the standard for it, but if we're talking about making them all Creature with the exceptions mentioned... it'd be a lot of work, but it seems to me like a viable way of categorizing. That being said, I do object to the use of a different tag for creatures that aren't strictly creatures, largely because the purpose of a tag is for convenience, and I'd argue strongly against sacrificing that convenience just to split hairs.
I'm seeing the shades of consensus, so allow me to suggest this action for the coming weekend with DrakeyBot:

Merge the two mentioned articles into one, leave Ghost alone.
Retag the parent pages for recurring enemies as "Creature", leaving alone solo instances like Maenad (Enemy).

Yay or nay, either way I'd just like to close this down.
Community content is available under
CC-BY-SA
unless otherwise noted.