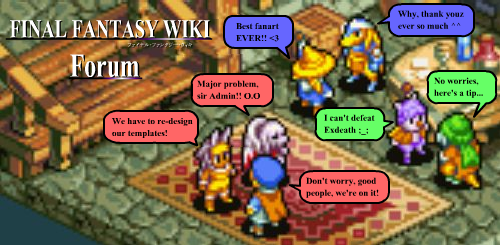 We should not have definite articles as part of the title unless the article is an actual part of the name of the entry in the Wiki eg: it is a part of the title of a song, or a compilation.

JBed says the grammar of the title doesn't matter, that we should follow the exact wording as used in the game when it comes to enemies eg: "The Undying" and not just "Undying" because the enemy's name, as it appears in the game, includes the article "the".

This isn't a grammatical issue. Both "Undying" and "The Undying" are perfectly grammatical. This is more of a presentation-organisation issue. As far as I know, no encyclopedia, dictionary or any other kind of reference database includes any kind of article, definite or otherwise, as part of the titles of their entries. Simplicity, I think, is not an issue either, as it is arguably simpler to search for "Proudclad" instead of "The Proudclad". Finally, the argument of there being a distinction between Lore entries and Gameplay entries is tangent to my proposal, because I'm not suggesting we put everything on the same category at all, but instead just adjust the page title to a more appropriate standard, in terms of an entry in our database.

My proposal is simple: The only instance in which we keep the definite article "The" as part of the title of a page is for published property of any kind, ie: songs, books, albums, magazines, journals, etc. No other entry should include any kind of article on their page title, ie: it would be wrong to use page titles such as "The Undying", "The Proudclad", "The Falcon", "The Tower", etc.