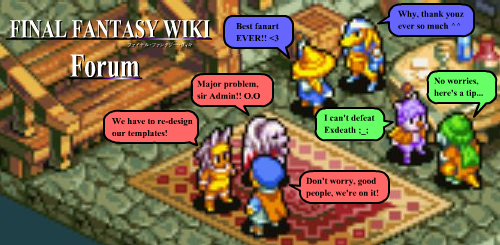 Proposing/announcing a new category structure to add categories for images by character, similar to w:c:avatar:Category:Iroh images. Under this structure, every image that features a character, across any of their appearance, can be added to this category, along with their usual relevant one (such as "Category:Character images from Final Fantasy VII"). This would replacing the existing /Gallery pages for characters, and we can link to the category per that character in the infobox. An example is found at Category:Images of Tifa Lockhart.

There are three main benefits:

Keeps to the original purpose of these /Gallery pages—a place to access all images of a character on the wiki—with less work from editors. Having to add an image not only to the relevant article, but also a relevant /Gallery page, was a little cumbersome, and so the /Gallery pages were never "complete
Avoids having to maintain pages that saw little traffic. Fandom's numbers actually tell us that /Gallery pages are rarely viewed by readers at all, meaning that the maintenance of these pages only really benefited editors, and few readers. The category serves the intended purpose for editors, and is also more visible for readers (we can link to it in a character's infobox, probably below their image).
Ensures all images uploaded have encyclopedic value on an article. Many times we would have images that were uploaded only to /Gallery pages and not elsewhere on the wiki. Due to their low readership (see above), this meant any image that was uploaded only to a /Gallery effectively went to waste. This is really unfortunate because there are plenty of images in there that do have great encyclopedic value, but could be better served on other pages (for example: merchandise and concept art for a character is better served on pages like Final Fantasy VII concept art or Final Fantasy VII series merchandise).

Although categories do not allow us to structure them in a way that /Gallery pages do, once we eventually use the bot to apply the consistent naming scheme, images in these categories will be very easy to find, meaning that they serve readers better.

We do plan on using the bot to categorize all images currently uploaded on a /Gallery page under their relevant characters' image category, preserving any image on the /Gallery page that has encyclopedic value and was not included elsewhere by adding it where relevant, and then deleting the /Gallery page.

If there are no objections and this goes into effect, we also ask that editors uploading images from now on include relevant categories for all characters featured in an image. For now, this only applies to major characters that appear across three or more games.

Please let me know your thoughts!