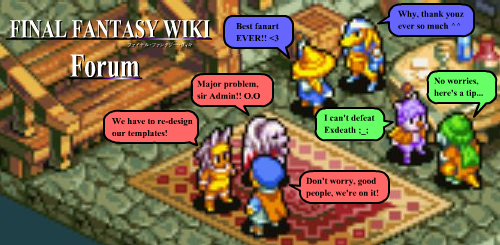 I can no longer add images to articles. I keep getting a message uo saying "Specify file name First" what do I do? All work on my walkthrough has come to a halt due to this. If it's on my end.
Special:Upload doesn't work? DrakeyC (talk) 04:39, 31 July 2020 (UTC)
I'm posting in this thread because this entire wiki is a mess - first off, there's just raw code text when on the main page for this section of the forum. New threads cannot be made. Second, what happened to https://finalfantasy.fandom.com/wiki/Special:WikiActivity ? It's gone completely 04:28, 11 August 2020 (UTC)
Well, the ability to create a new post here is still missing. Any word on when that will be fixed since wiki feedback is unavailable until it is? 16:45, 3 October 2020 (UTC)
Community content is available under
CC-BY-SA
unless otherwise noted.