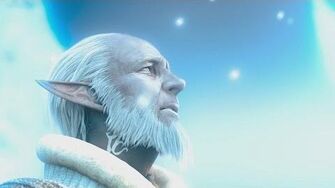 Flames of Truth is an eight-minute-long cinematic movie telling the story of an event between the end of the original Final Fantasy XIV and the beginning of Final Fantasy XIV: A Realm Reborn.
Originally known as End of an Era, it served as the ending cinematic of the original version, showing the events of the Battle of Carteneau and Bahamut's rampage.
Another version of the cinematic known as A New Beginning is used as the opening cinematic for the A Realm Reborn's relaunch. This version is the same as the 1.0's ending, but followed by some cutscenes of the rebuilded Eorzea.
Flames of Truth is the last version of the cinematic, published on Youtube on April 11, 2015. This version continues the 1.0's ending with the final sacrifice of Louisoix Leveilleur against Bahamut. A shorter version showing just the new scene is shown in the Final Coil of Bahamut raids.
Synopsis
[
]
This section is empty or needs to be expanded. You can help the Final Fantasy Wiki by expanding it.
Musical themes
[
]
"Answers" plays during most parts of the movie.