Final Fantasy XIII-2: Original Soundtrack is the official soundtrack to the game, Final Fantasy XIII-2. Tracks from the Final Fantasy XIII: Original Soundtrack are also present, though it plays the Japanese versions of the songs with lyrics like "Serah's Theme".
Masashi Hamauzu, composer of the music for Final Fantasy XIII, returns, now joined by composers Naoshi Mizuta and Mitsuto Suzuki, known for their work on Parasite Eve II and The 3rd Birthday respectively. The soundtrack has an unprecedented number of songs with vocals, by various artists, more than any other Final Fantasy title.
Director Motomu Toriyama wanted to take the music of the franchise into a new direction by incorporating more vocal songs and different music genres. With Masashi Hamauzu returning, Toriyama and the producer approached Naoshi Mizuta and Mitsuto Suzuki to create music with the basic concept of "music that's unlike Final Fantasy".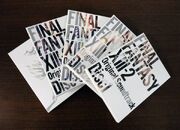 Masashi Hamauzu, who composed the soundtrack for Final Fantasy XIII, focused on tracks associated with Lightning and aspects from Final Fantasy XIII, while Naoshi Mizuta composed music connected to Noel, Caius, and Yeul, and Mitsuto Suzuki contributed modern and techno pop music to the soundtrack. [1] When asked about the possible problem of styles clashing, Suzuki and Mizuta said that the direction given by director Motomu Toriyama was to craft something different, which led to the decision of having three main composers creating the game's soundtrack together. The use of various vocal themes resulted in the composers being a little more creative and including a lot of their own ideas.[2]
"Unseen Intruder" was possibly the first track Mizuta wrote for the game, and because it is a rap song, it reflects Toriyama's desire to create music that wasn't "typical Final Fantasy." For "Crazy Chocobo", Toriyama asked for it to be similar to death metal. For "Serah's Theme ~Memories~", Hamauzu made it by using elements from Final Fantasy XIII to make it feel more human than Serah's original theme from Final Fantasy XIII.
After writing "Caius's Theme" four times with difficulty getting approval from Toriyama, Naoshi Mizuta followed his demand for it to be something that could possibly surpass Sephiroth's theme, "One-Winged Angel" from Final Fantasy VII. He developed "Serendipity" as an 80's musical piece, and with "Yeul's Theme", Mizuta created a ballad with an ad-libbed piano interlude performed by pianist Febian Reza Pane.
Suzuki made the "Aggressive Mixes" in the style of DJ mixes by having them cross-fade into their respective regular versions. He made "Historia Crux" with the concept of blending multiple different tunes into one with an irregular time signature in relation to the game's time travel aspect. For "New Bodhum", Mitsuto made it based on his time fantasizing about going to a beach. After a trip to Hawaii, he asked vocalist ORIGA to sing the accompanying lyrics with the feeling of "walking along a beach".[3]
Masashi Hamauzu didn't consciously decide which parts would carry over from Final Fantasy XIII, but has described the process as natural since the world view is largely the same was in the previous game, so certain motifs would creep into the music at points.[4] Masashi Hamauzu has named "Etro's Champion" his favorite piece from the soundtrack, because he had put a lot of thought into it; Hamauzu composed the track right after the 2011 Tōhoku earthquake and tsunami and in a meeting with the game's director, Motomu Toriyama, he had asked Hamauzu to write a battle song that would encourage the listener, yet be in the same caliber as the Final Fantasy XIII main battle theme, "Blinded By Light". Hamauzu had an idea flash in his head right then and there of a song in a major chord, with a chorus that involved a melody with half notes that sounded as if taking one step at a time to climb to the top.[3]
The limited edition version of the soundtrack contains 4 CDs and a DVD. The standard version of the 4-disc soundtrack is also included in the European (Crystal Edition), which is packed in premium Digipack packaging, and North American collector's editions of Final Fantasy XIII-2. The "Limited Collector's Edition" in Europe also contains a composer selected soundtrack CD with 6 songs from the soundtrack - including "Warrior Goddess", "Etro's Champion", "Full Speed Ahead", "Historia Crux", "Limit Break!" and "Yeul's Theme".
Despite being a western release, both the "Unseen Intruder" and "Unseen Intruder - Aggressive Mix -" included within the Crystal Edition soundtrack feature lyrics.
Community content is available under
CC-BY-SA
unless otherwise noted.