Relm
:
I couldn't miss the chance to practice my drawing!
This article is in need of a few pictures. Perhaps you can help by uploading a picture.
Whenever Final Fantasy VII Remake is loading data, various information is displayed on the loading screen, ranging from background lore information to gameplay tips. The loading screens are chosen at random, but relate to what has been happening in the story, e.g. being of the location the player is currently in or about characters that have recently been shown. The player can cycle through a set of ten loading screens at a time.
Gameplay tips
[
]
Map of Midgar
[
]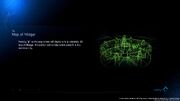 Pressing

on the map screen will display a fully rotatable, 3D map of Midgar, the perfect tool to help you orient yourself in this enormous city.

Attacking
[
]
The Attack command will allow you to strike an opponent with an equipped weapon. Dealing damage to an opponent will fill your ATB gauge faster. Holding down

will either launch a single, more powerful attack or perform multiple strikes.

Guarding
[
]
Press
to guard against enemy attacks and reduce damage taken. Both physical and magic attacks can be blocked in this manner. A successful guard will charge the ATB gauge.

Evading
[
]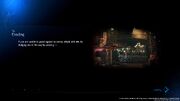 If you are unable to guard against an enemy attack with
, try dodging out of the way by pressing

.

ATB Gauge
[
]
Your ATB gauge will fill up gradually over time, but can be rapidly filled by attacking or guarding. Once filled, your ATB charges can mean the difference between victory and defeat. Will you consume two charges to deliver a devastating attack, or will you save one to ensure you can heal at a moment's notice? Plan wisely.

Battle Commands
[
]
Spend ATB charges to use abilities, magic, and items.

Restoring HP
[
]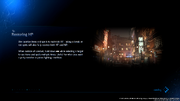 Use curative items and spells to replenish HP. Taking a break at rest spots will also fully recover both HP and MP.
When outside of combat, hold down

while selecting a target to use items and spells multiple times. Useful for when you want a party member in prime fighting condition.

Shinra Boxes
[
]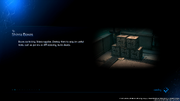 Boxes containing Shinra supplies. Destroy them to acquire useful items, such as potions or MP-restoring mako shards.

Party Leader
[
]
Set a character as the party leader by going to the Battle Settings in the main menu and pressing

. When combat is engaged, you will automatically take control of this character.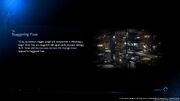 Filling an enemy's stagger gauge will incapacitate it. Attacking a target when they are staggered will significantly increase damage dealt. Some abilities can even increase the damage bonus applied to staggered foes.

Pressuring Foes
[
]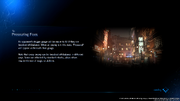 An opponent's stagger gauge will be easier to fill they are knocked off-balance. When an enemy is in this state, "Pressured" will appear underneath their gauge.
Note that every enemy can be knocked off-balance in different ways. Some are affected by standard attacks, while others require the use of magic or abilities.

Abilities
[
]
Your equipped weapons and materia will alter the abilities available to you. Abilities range from offensive to the curative. One will even let you assess enemy stats.

Limit Breaks
[
]
The limit break gauge can be filled either by taking damage or staggering enemies. When the gauge is maxed out, you will be able to use incredibly powerful limit break attacks.

Analyzing Enemies
[
]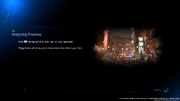 Press

during battle to view intel on your opponent.
Using Assess will allow you to learn even more about your foes.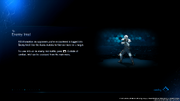 All information on opponents you've encountered is logged into Enemy Intel. Use the Assess materia to find out more on a target.
To view info on an enemy mid-battle, press

. Outside of combat, intel can be accessed from the menu.

Equipping weapons will affect tour physical and magical attack stats. Furthermore, each weapon comes with its own unique ability that can be used when the weapon is equipped. You can also set materia to a weapon which will give you access to a variety of abilities.

Equipping armor will affect both your physical and magic defense. Setting materia to your armor will also give you access to a variety of skills, depending on the materia.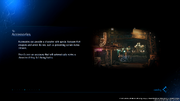 Accessories can provide a character with special bonuses that weapons and armor do not, such as preventing certain status ailments.
There's even an accessory that will automatically revive a character if they fall during battle.

Strengthening Weapons
[
]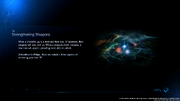 When a character gains a level and their max SP increases, their weapons will also level up. When a weapon's level increases, a new core will appear, providing more skills to unlock.
Somewhere in Midgar, there are valuable items capable of increasing your max SP.

Automatically Upgrading Weapons
[
]
After selecting a weapon to enhance in Upgrade Weapons, press

to automatically allocate all available SP.
This feature is especially handy once you've collected a fair share of weapons.

Resetting Weapon Upgrades
[
]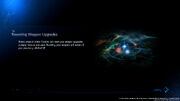 Shinra research intern Chadley can reset your weapon upgrades as many times as you want. Resetting your weapons will return all your previously allotted SP.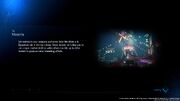 Set materia to your weapons and armor from the Materia & Equipment tab in the main menu. Some materia will allow you to use unique combat abilities, while others can link up to other materia to produce some interesting effects.

Materia Growth
[
]
Materia set to equipment gain experience from battle. As materia improve, they earn more ★, giving you access to more powerful magic, commands and stat buffs.
To select more powerful magic in battle, press

on the magic you wish to cast.

The spells a character can cast depend on the materia set to their equipment. Offensive magic, such as Fire, and curative magic, such as Cure, can easily change the tide of battle.

Equip summoning materia to call a legendary entity into battle. The summoned creature will also provide stat bonuses for the character equipped with their materia. This special materia can only be set to a specific slot in a character's weapon.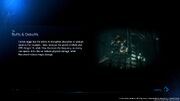 Certain magic has the ability to strengthen characters and weaken enemies. For example, Haste increases the speed at which your ATB charges fill, while Slow decreases the frequency an enemy uses special skills. Barrier reduces physical damage, while Manaward reduces magic damage.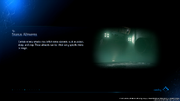 Certain enemy attacks may inflict status ailments, such as poison, sleep and stop. These statuses can be lifted using specific items or magic.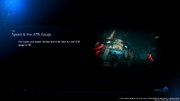 The higher your speed, the less time it will take for your ATB gauge to fill.

The higher your strength, the more damage swords, guns and fists will do.
The higher your magic, the more damage your magic spells will do.
The higher your vitality, the less damage you will receive from physical attacks.
The higher your spirit, the less damage you will receive from magical attacks.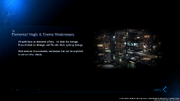 All spells have an elemental affinity. Fire deals fire damage, Blizzard deals ice damage, and Thunder deals lightning damage.
Most enemies have elemental weaknesses that can be exploited to deliver lethal attacks.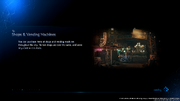 You can purchase items at shops and vending machines throughout the city. No two shops are ever the same, and some may contain rare items.

Cloud will take any job, so long as the price is right, and many of the people in the slums are in need of his services. When you're in town, look for people who have their ear to the ground; they'll point you in the direction of more work.

The Shinra research intern Chadley is developing brand-new materia based on data collected through his combat analyzer.
Completing assignments from him will allow you to acquire the materia he has created.

Combat Simulator: Summons
[
]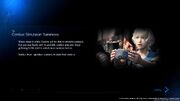 Shinra research intern Chadley will be able to recreate summons that you may battle within his portable combat simulator. Keep gathering battle intel to unlock more summon battles.
Subdue these legendary creatures and claim their materia.

A combat simulator developed to train Shinra troops. Allows one to experience battle in a virtual space while earning EXP and other rewards.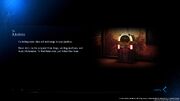 Collecting music discs will add songs to your jukebox.
Music discs can be acquired from shops, vending machines, and music aficionados. To find these discs, just follow their tune.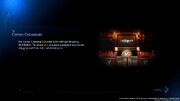 The Corneo Colosseum is located in the wild and dangerous Wall Market. The winner of a colosseum tournament receives not only glory and fame, but a substantial prize.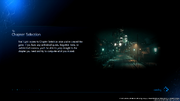 You'll gain access to Chapter Selection once you've cleared the game. If you have any unfinished quests, forgotten items, or undefeated enemies, you'll be able to jump straight to the chapter you need and try to complete what you missed.

Unique Ability
[
]
Push

to switch between battle modes when controlling Cloud. Operator mode offers a good balance between offense and defense, while punisher mode gives Cloud an offensive advantage at the cost of agility. In punisher mode, his standard

attack changes to Strong Attack.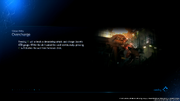 Pressing

will unleash a devastating attack and charge Barret's ATB gauge. While the skill cannot be used continuously, pressing

will shorten the wait time between shots.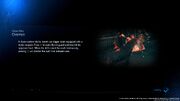 A close-combat ability Barret can trigger when equipped with a melee weapon. Press

to make Barret guard and then hit his opponent hard. While the skill cannot be used continuously, pressing

will shorten the wait time between uses.

Tifa's special techniques that can be triggered by pressing

. Use the Unbridled Strength ability to power up the technique, changing the attack from Whirling Uppercut to Omnistrike, and finally to Rise and Fall.

Unique magic Aerith is capable of casting with

. The longer

is pressed, the greater the ethereal force conjured and the more devastating the attack.

Weapon Ability
[
]
Cloud's first unique offensive ability. A heavy swing capable of cleaving an opponent clean in two.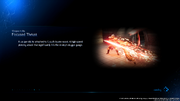 A unique ability attached to Cloud's buster sword. A high-speed piercing attack that significantly fills the enemy's stagger gauge.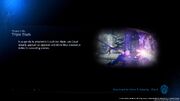 A unique ability attached to Cloud's Iron Blade. Lets Cloud instantly approach an opponent and deliver three consecutive slashes to surrounding enemies.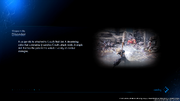 A unique ability attached to Cloud's Nail Bat. A devastating attack that automatically switches Cloud's attack mode. A simple skill that has the potential to unlock a variety of combat strategies.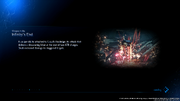 A unique ability attached to Cloud's Hardedge. An attack that delivers a devastating blow at the cost of two ATB charges. Deals increased damage to staggered targets.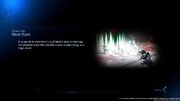 A unique ability attached to Cloud's Mythril Saber. A mid-range, non-elemental attack that unleashes a wave of mako energy at a target ahead.

A unique ability attached to Cloud's Twin Stinger. Unleashes a mighty counterstrike when Cloud is attacked while guarding. A useful technique when facing off against tougher opponents.

A unique ability attached to Barret's Gatling Gun. Consumes all available ATB charges to deliver a high-power energy blast. Capable of significantly filling the enemy's stagger gauge.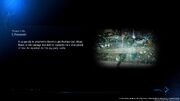 A unique ability attached to Barret's Light Machine Gun. Allows Barret to take damage intended for comrades for a short period of time. An important skill for any party leader.

A unique ability attached to Barret's Big Bertha. Consumes all available ATB charges and unleashes a hail of bullets at the target.

A unique ability attached to Barret's Steel Pincers. Quickly closes the space between himself and an enemy, and delivers a punch that launches the target into the air. Reduces charge time for Overrun / Overcharge.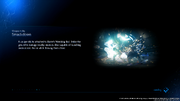 A unique ability attached to Barret's Wrecking Ball. Strike the ground to damage nearby enemies. Also capable of launching enemies into the air while drawing them closer.

A unique ability attached to Barret's EKG Cannon. Consumes all available ATB charges and delivers a powerful shot from close range.

Tifa's starting ability. Temporarily increases the number of combos performed. Furthermore, each time Unbridged Strength is triggered, her

skill will change from Whirling Uppercut to Omnistrike, and finally, to Rise and Fall.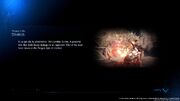 A unique ability attacked to Tifa's Leather Gloves. A powerful kick that deals heavy damage to an opponent. One of the most basic moves in the Zangan-style combat.

A unique ability attacked to Tifa's Sonic Strikers. Both offensive and defensive, the ability allows Tifa to dodge an enemy attack and then strike. Significantly increases an enemy's stagger gauge, especially when the enemy is knocked off-balance.

A unique ability attacked to Tifa's Metal Knuckles. Capable of effectively knocking enemies off-balance when used in conjunction with basic attacks.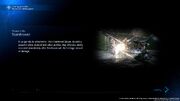 A unique ability attached to Tifa's Feathered Gloves. Incredibly powerful when chained with other abilities. Any offensive ability executed immediately after Starshower will deal a large amount of damage.

A unique ability attached to Tifa's Purple Pain. While on the weaker side, this lightning-quick ability pummels opponents without a single pause. Increases the damage bonus applied to staggered foes.

Aerith's starting ability. A magic attack with the power to siphon MP from opponents. Absorbs additional MP from staggered foes.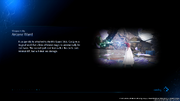 A unique ability attached to Aerith's Guard Stick. Conjures a magical ward that allows offensive magic to automatically be cast twice. The second spell cast from within the circle costs minimal MP, but will deal less damage.

A unique ability attached to Aerith's Silver Staff. A devastating magical attack that harms opponents near Aerith. Ideal when offense proves to be the best defense.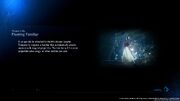 A unique ability attached to Aerith's Mythril Rod.

A unique ability attached to Aerith's Mythril Rod. Consumes two ATB charges to deliver punishing damage to enemies in a straight line. Increases the damage bonus applied to staggered foes.

A unique ability attacked to Aerith's Bladed Staff. Conjures a magical shield that damages foes when touched. Wards against enemy projectiles.

A unique ability attached to Aerith's Reinforced Staff. Conjures a magical ward that automatically consumes Aerith's ATB charges to replenish the ATB of allies within the circle.

Limit Break
[
]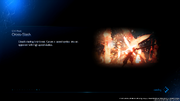 Cloud's starting limit break. Carves a cursed symbol into an opponent with high-speed slashes.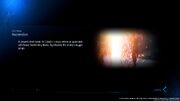 A powerful limit break for Cloud. Furiously strikes at opponents with heavy, hard-hitting blows. Significantly fills enemy's stagger gauge.

A powerful limit break for Barret. Unleashes a concentrated beam of energy, damaging all enemies within range. Significantly fills enemies' stagger gauge.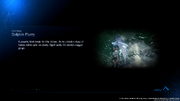 A powerful limit break for Tifa. Allows Tifa to unleash a flurry of furious strikes upon an enemy. Significantly fills enemy's stagger gauge.

Aerith's starting limit break. Restores some HP to all party members.

Lore
[
]
Terms
[
]
An anti-Shinra group that contends the company is destroying the planet by siphoning mako, a resource they say is the lifeblood of the world. Though many factions of Avalanche exist, Barret's group is entrusted with Midgar and will not shy away from employing more direct measures.

Avalanche HQ
[
]
A group of planetologists working to protect the planet. As the organization grew, smaller cells began to splinter off. To distinguish themselves among the growing factions, it took the appelation "HQ". Despite the many groups' different approaches and ideologies, they still occasionally work together for their one shared purpose: the destruction of Shinra.

Factions of Avalanche
[
]
Groups which have splintered off from Avalanche HQ. The Midgar cell, led by Barret, harbored misgivings about HQ's policies and decided to defect. Since going rogue, Barret and the others employ extreme, if not altogether dangerous, methods to save the planet from Shinra.

The Neighborhood Watch
[
]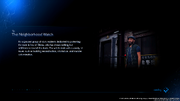 An organized group of slum residents dedicated to protecting the town in lieu of Shinra, who has shown nothing but indifference towards the slums. The watch deals with a variety of issues, such as building reconstruction, arbitration and monster extermination.

Using Midgar as its base of operations, this massive conglomerate maintains an iron grip on the world. Originally a small weapons manufacturer, the advent of mako energy has provided Shinra with unprecedented growth and profits. Currently, the company focuses on mako energy, arms development, urban planning, space and aeronautics, and food and pharmaceutical production.

Armed troops belonging to Shinra's Public Security Division. Unlike army units sent to the front lines, the Public Security forces maintain law and order in the streets of Midgar. Their duties vary from small-time criminal apprehension to monster extermination.

Elite Troops assigned to Shinra's Public Security Division. Those who pass SOLDIER's rigorous screening tests and bathed in mako to further enhance their physical capabilities. Units are assigned one of three ranks depending on aptitude, but even SOLDIERs in the lowest rank are not to be underestimated.

A special Shinra task force often saddled with atypical assignments, such as scouting for SOLDIER recruits, escorting important individuals, spy work and assassination. The Turks keep to the company's ever-growing shadow, performing deeds best kept out of the public eye.

One of the world's first civilization, this race of people were capable of hearing the voice of the planet. Few records of them remain, and most information has been lost. They are still of great interest to Shinra, however.

Characters
[
]
Former First Class SOLDIER. After defecting from Shinra, Cloud began work as a mercenary for hire in Midgar. With his trusty broadsword in hand, he always gets the job done.

A faction leader of the anti-Shinra militant group Avalanche. Barret is filled with a burning hatred for Shinra, a company he claims is destroying the planet. His right arm has been modified into a firearm, allowing him to attack his enemies at long range.
A member of the anti-Shinra organization Avalanche. Where Barret is hotheaded and impetuous, Biggs is calm and thorough. The brains of the operation, his strategies are second to none. Grew up alongside Wedge and Jessie.

A member of the anti-Shinra organization Avalanche. Well known throughout the city, little escapes this charming informant's ears. Often winds up being the middleman. Grew up alongside Biggs and Jessie.

A member of the anti-Shinra organization Avalanche. This mechanical whiz is in charge of any gadgets the team may need in the field. In her free time, she makes and sells water filtration systems to finance Avalanche. Grew up alongside Biggs and Wedge.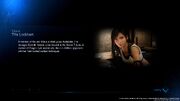 A member of the anti-Shinra militant group Avalanche. Tifa manages Seventh Heaven, a bar located in the Sector 7 slums. A student of Zangan-style martial arts, she can clobber opponents with her fleet-footed combat techniques.

Barret's four-year-old daughter who lives with him in Seventh Heaven, a bar in the Sector 7 slums. Oblivious to the existence of Avalanche, she believes that her father hands out flyers as a member of the neighborhood watch.

A Shinra materia researcher who commissions Cloud to collect monster data to further his studies. He harbors doubts about Shinra's current policies and wants to provide the citizens of the slums with materia powerful enough to overthrow the corporation. Though just a child, Chadley possesses an impressive intellect.

A flower peddler living in the Sector 5 slums, Aerith has been under Shinra surveillance all her life because of her unique background. Capable of sensing the planet's life force, she offers magical support to her comrades.

A legendary SOLDIER widely regarded as a hero. Whereabouts currently unknown.

A sweet little canine character beloved by the citizens of Midgar. A regular fixture in cartoons and movies, his face is on every corner of the city either in toy or poster form. Originally used as propaganda material during wartime.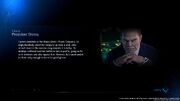 Current president of the Shinra Electric Power Company, he single-handedly raised the company from a small arms manufacturer to the massive conglomerate it is today. He employs cutthroat business tactics to secure profits, going so far as to eliminate any who oppose him. However, he's openhanded to those lucky enough to be in his good graces.

The director of Public Security, this former commanding officer has been President Shinra's right-hand man since the early days of the company. The president trusts him implicitly, which has made Public Security the most powerful division within Shinra. Like the president, Heidegger is ruthless, and will not hesitate to sacrifice his subordinates to get what he wants.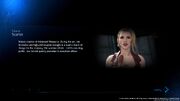 Shinra's director of Advanced Weaponry. During the war, her innovative and high-end weapons brought in a sizable chunk of change for the company. Her wartime efforts—and the resulting profits—saw Scarlet quickly promoted to executive officer.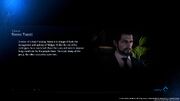 Director of Urban Planning, Reeve is in charge of both the management and upkeep of Midgar. Unlike the rest of his colleagues, he is concerned about the slums and aims to improve living conditions for the people there. The black sheep of the group, the other executives scorn him.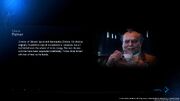 Director of Shinra's Space and Aeronautics Division. His division, originally founded to exploit extraterrestrial resources, has all but folded since the advent of mako energy. Because division activities have been suspended indefinitely, Palmer finds himself with lots of time on his hands.

Director of Research and Development, Hojo doesn't allow things like ethics to hold him back in the pursuit of knowledge. Together with the former director, they pioneered the SOLDIER program, bathing subjects in mako to enhance their battle performance.

President Shinra's son and the current vice president of the Shinra Electric Power Company. Though absent for a time, he has since returned to Midgar following the destruction of the plate.
A skilled marksman and self-defense master, he is a fearsome opponent in a fight. His faithful military dog, Darkstar, never leaves his side.

A member of the Turks—a special task force within Shinra's General Affairs Division. His fiery-red hair and sardonic grin have become trademarks of this cavalier man. Using lightning-quick movements, he toys with his opponent as he bludgeons them with his specially outfitted truncheon.
A member of the Turks—a special task force within Shinra's General Affairs Division. Rude is an intimidating presence with his shaved head, sunglasses and massive frame. He speaks only when absolutely necessary and prefers to use his bare fists and physical prowess to subdue his enemies.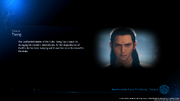 The coolheaded leader of the Turks. Tseng has a knack for managing his eccentric subordinates. An old acquaintance of Aerith's, he has been keeping watch over her since she moved to the slums.

An older woman who lives in the Sector 5 slums. Being one of the most informed people in the neighborhood, she'll provide you with useful tips if you ask. However, her gift of gab can trick even the wariest of people into doing things they would really rather not.

Don Corneo's lackey. Despite his youth, he has the heart of an old curmudgeon. His dead-eyed stare and general apathy have given him pride of place among the Don's men.

A chocobo handler in Wall Market. A man of influence within the quarter, he has the authority to approve women for Corneo's auditions. He runs a delivery service called Sam's Delivery. Also happens to be a profligate gambler hooked more on the rush than on any amount of money he might win.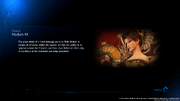 The proprietress of a hand-massage parlor in Wall Market. A woman of influence within the quarter, she has the authority to approve women for Corneo's auditions. A prideful sort, she's only as courteous as her customers are deep-pocketed.

The owner of—and dancer at—the Honeybee Inn. A man of influence within the quarter, he has the authority to approve women for Corneo's auditions. Each night, he dazzles his crowds with performances that defy description. Always in search of perfection, he rigorously trains both his body and mind.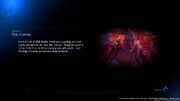 The true ruler of Wall Market. A lecherous scumbag who hosts nightly auditions for the "next Mrs. Corneo." Though his mouth is as foul as his face, he has an uncanny way with people—even the dregs of society are securely under his thumb.
A girl from the Sector 5 slums who ekes out a living by pulling off scams on the unsuspecting. Fearless, she often finds herself in trouble.

The mayor of Midgar. Shinra has stripped him of his authority and relegated him to a tiny office to be a glorified paper pusher.
However, unbeknownst to the company, Mayor Domino has established a network of informants and is biding his time until he can exact his revenge. Aware of the team's infiltration into Shinra HQ, he makes certain that building security isn't alerted.

A beast capable of speech who was captured by Shinra and used as one of Hojo's experiments. "Red XIII" is the only designation Hojo gave him—his real name is unknown.

Summons
[
]
A moogle and chocobo capable of wind-elemental and non-elemental physical attacks, respectively. They bravely charge into the fray to clobber enemies.
Moogle Blast: Deals area damage.
Chocobo Kick: Significantly increases stagger.
Stampede: Wind-elemental ultimate attack.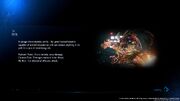 Savage fire-elemental entity. This great horned beast is capable of untold devastation and can reduce anything in its path to a pile of smoldering ash.
Radiant Plume: Fire-elemental area damage.
Crimson Dive: Damage enemies from above.
Hellfire: Fire-elemental ultimate attack.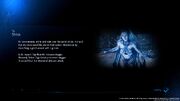 An ice-elemental entity and ruler over the world of ice. It is said that she once saved the planet from certain destruction by staunching a great wound with a glacier.
Icicle Impact: Significantly increases stagger.
Heavenly Strike: Significantly increases stagger.
Diamond Dust: Ice-elemental ultimate attack.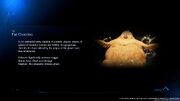 A non-elemental entity capable of powerful physical attacks. A symbol of bountiful harvests and fertility, this gargantuan chocobo has been adored by the people of the planet since time immemorial.
Kaboom: Significantly increases stagger
Bombs Away: Deals area damage.
Kerplunk: Non-elemental ultimate attack.

A non-elemental entity capable of tremendous physical attacks. The patron deity of Wutai, this giant, serpentine entity is said to have quelled great many calamities.
Briny Bellow: Significantly increases stagger.
Gyre Spume: Damages nearby enemies.
Tidal Wave: Non-elemental ultimate attack.

A non-elemental entity capable of unspeakable destruction. Regarded as a symbol of might since the time of the Ancients, this winged king of dragons is often worshipped in times of war.
Umbral Strikes: Deals consecutive damage.
Umbral Inferno: Fires homing lasers at enemies.
Megaflare: Non-elemental ultimate attack.

Locations
[
]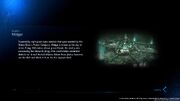 Powered by eight giant mako reactors that were erected by the Shinra Electric Power Company, Midgar is known as the city of mako. Rising 300 meters above ground level, the steel plates surrounding the Shinra Building offer comfortable residential districts for its well-heeled citizens. Below these plates, however, are the dark and derelict slums for the impoverished.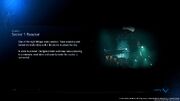 One of eight Midgar mako reactors. These massive plants harvest the mako deep within the planet to power the city.
In order to prevent intelligence leaks and keep mako poisoning to a minimum, most labor and security inside the reactor is automated.

Sector 8 Business District

[

]
The metropolitan zone built atop the Sector 8 plate. Midgar's newest and and most picturesque sector is already a cultural hub, setting trends for the whole city. The district's playhouse is also home to the popular theater production Loveless.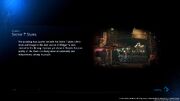 The sprawling slum quarter beneath the Sector 7 plate. Life is mean and meager in this dark section of Midgar—a stark contrast to the thriving cityscape just above it. Despite the poor quality of life, there is a strong sense of community and independence among its people.

A bar located in the Sector 7 slums.
A favorite after-work hangout for laborers, Tifa's cocktails and cooking are big hits around the locals. After hours, though, the place functions as a hideout for the anti-Shinra group Avalanche.

Stargazer Heights
[
]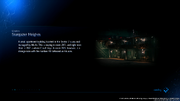 A small apartment building located in the Sector 7 slums and managed by Marle. Tifa is staying in room 201, and right next door in 202 is where Cloud stays. In room 203, however, is a strange man with the number 49 tattooed on his arm.

A civilian district located atop the Sector 7 plate. A Shinra distribution depot is also located near the residential area, which stores mako reactor parts, artillery, and ammunition, among other industrial materials.

A spiral train tunnel that winds around Midgar's central pillar, connecting the plate's topside cityscape to the slums below. The security onboard the trains is airtight, and ID scans are required for all passengers. If any suspicious persons are spotted, security drones are mobilized to eliminate the threat.

A mako reactor built on the border between Sector 4 and Sector 5. Doubling as an artillery development plant, this reactor expends an exorbitant amount of power. New heavy weaponry is currently being produced there at an alarming rate.
The vast shantytown beneath the Sector 5 plate. Its streets are a confusion of jerry-built homes made out of waste material and refuse. An orphanage has been erected here, which many of the slums' children call home. In the outskirts of the area, one can find a dilapidated church sitting quietly amongst the rubble.

Suddenly, the earth quakes and metal shrieks against metal. Terrified, the people of the Sector 5 undercity pour into the streets and come face-to-face with a world of destruction—the Sector 7 plate has collapsed.
Debris and dust collect at the citizens' feet as the cries of the wounded and dying echo through the slums. It is as if Midgar has descended into ruin.

Leaf House
[
]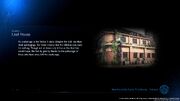 An orphanage in the Sector 5 slums. Despite the kids' less-than-ideal upbringings, the home ensures that the children now want for nothing. Though not as financially stable as the directors would hope, the facility gets by thanks to the patronage of those who have since left the orphanage.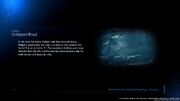 A relic from the Sector 6 plate crash that occurred during Midgar's construction, this road is a shortcut that connects the Sector 5 slums to Sector 7's. The mountains of debris were never removed from the site, and the area has since become a den for both monster and marauder alike.

Walled in on all sides, Midgar's biggest and most infamous entertainment quarter is run almost entirely by a man named Don Corneo. Free of Shinra's influence, this dangerous area of the city offers "intriguing" ways to pass the lonely nights.

Wall Market – Urban Advancement District
[
]
Though there were plans to develop this area between Sectors 6 and 7, it has gone untouched for years, the machinery and materials forgotten and covered in dirt and grime. On the other side of the wall is the Sector 7 slums.

Beneath the slums, a labyrinthine sewer system twists through Midgar, collecting the city's refuse and runoff. Monsters have taken up residence in its dark passages and unexplored tunnels, giving even the most intrepid urban-spelunkers a reason to balk.

An abandoned storage area piled high with defunct freight trains that were used in Midgar's construction. One can almost hear the grinding of wheels and the screech of engines when the wind blows just right, and on occasion, even the laughter of children.

A park located between Sector 7 slums and Wall Market. Due to its proximity to the unsafe collapsed road, the area rarely receives visitors. Following the plate's collapse, it has become an emergency evacuation center.

The headquarters of the Shinra Electric Power Company, located in the heart of Midgar. At seventy stories tall, the tower looms over the city and is the locus of power for the company. Currently, it is all hands on deck as employees struggle to deal with the fallout of the Sector 7 plate collapse. The area surrounding the building's entrance is heavily guarded.

Hojo's Research Laboratory
[
]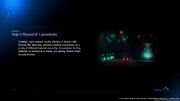 Professor Hojo's research laboratory, the hub of Shinra's R&D division. The laboratory performs countless experiments on a variety of different materials every day. Its inventions, be they medicinal or mechanical in nature, are used by Shinra's Public Security division.

Hojo's Secret Laboratory - The Drum

[

]
A large facility constructed with the sole purpose of studying a single specimen. The area is highly classified—only a handful of Shinra researchers and executives are even aware of its existence. Utilizing the cells of the top secret test subject, the research team is able to produce countless man-made creatures.

The President's Office
[
]
An entire floor dedicate to President Shinra's workspace. From this lofty seat of power, the president commands a full view of the city he controls. The helipad just outside the office is for the president's private use, and an emergency airlift is always just a phone call away.
Midgar Expressway
[
]
A three-tiered superhighway that encircles Midgar and offers a way in and out of the city. The top road of the expressway is still under construction and not yet open to the public.